In Win's short-named 509 computer case, which was first shown in early 2016, has finally arrived! Starting now people who like this case can purchase it but the only problem is that the price of the 509 is unknown.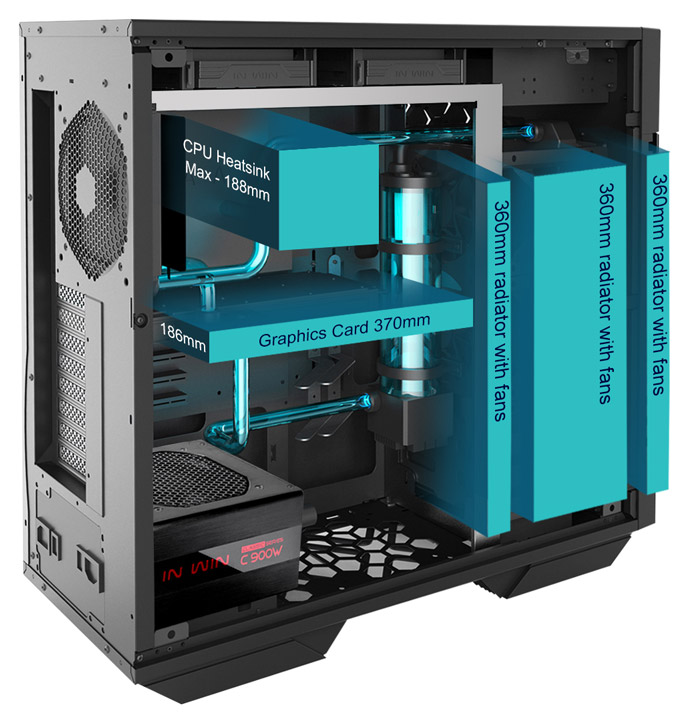 This In Win computer case features SECC class steel and two panels that incorporate reinforced semi-transparent glass. The case measures 578 x 235 x 527 mm (L x W x H) and weighs the impressive 14 kg but in this way you will know that the hardware inside is well protected. The 509 supports motherboards up to E-ATX as well as mini-ITX ones and there's enough space for the users to install up to four two-slot video cards that are up to 370 mm long, a CPU cooler that is up to 188 mm tall, several 120-360 mm radiators and a PSU that is up to 235 mm long. For storage drives the 509 provides five 2.5-inch/3.5-inch drive bays and in addition to this there are several 5.25-inch bays for optical drives. Up front the case features four USB 3.0 ports as well as audio jacks.
What do you think of this new PC case?
Source: In Win