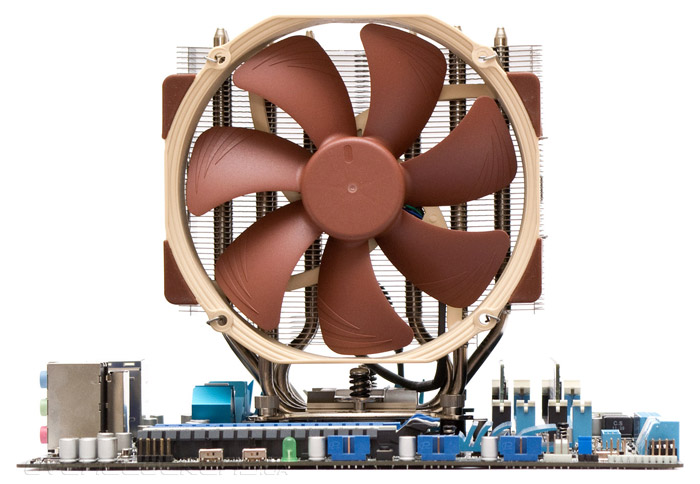 Noctua – one of the leading designers and manufacturers of personal computer cooling – has demonstrated the world's first CPU cooler with active noise canceling (ANC) technology.
Active noise cancellation (ANC) is a method of eliminating unwanted noise by actively creating anti-sound that cancels the overall noise. Since noise is composed of alternating compression and rarefaction phases, the creation of inverted sound with inverted phases actively eliminates the "original" noise.
Noctua's unique CPU cooler has been developed in partnership with a company named RotoSub and consists of a microphone, a controller, a set of magnets and a coil. When the microphone senses the noise produced by the cooling fan, it creates a magnetic field that makes the fan blades migrate some. This causes creation of sounds, which cancel the "original" noise created by the airflow and the fan.
The development of the CPU cooler has significantly advanced so Noctua feels confident it will release the new company product to market next year, most likely in Q3-Q4 2014. The cooler will come with a 140 mm fan; Noctua ANC products with smaller fans will arrive a bit later.
Source: X-bit Labs