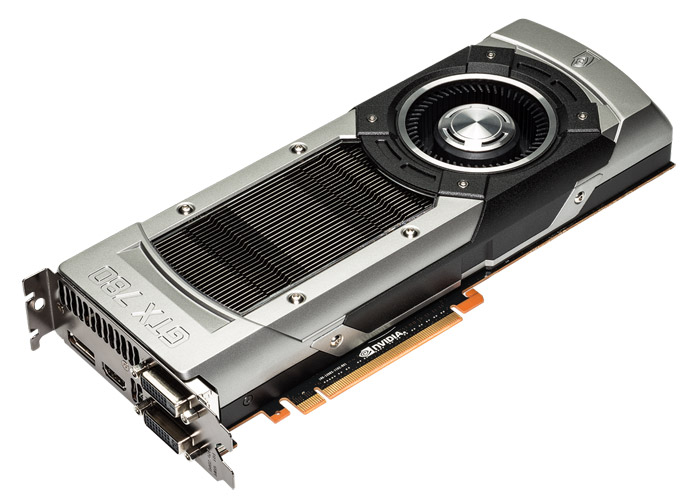 Graphics chip maker NVIDIA has announced the GeForce GTX 780 graphics card, which is the first member of the new GeForce GTX 700 line of video solutions.
The GeForce GTX 780 is based on the well-known 28 nm GK110 core but comes with 2304 CUDA cores and 192 TMUs, which is a bit lower when compared to the 2688 CUDA cores and 224 TMUs of the GTX TITAN. Other specs of the GTX 780 include 3 GB of GDDR5 memory and a 384-bit memory bus. All in all the GTX 780 offers around 50 per cent more hardware than the previous flagship – the GTX680 – while sitting between the GTX TITAN and the GTX 680.
The new GeForce GTX 780 comes with the GPU Boost 2.0 technology that debuted with the GTX TITAN and a PCB that strongly resembles the GTX TITAN except that the GTX 780 does not have memory chips on its back. The GPU of the GTX 780 runs at 863 MHz (900 MHz with GPU Boost), while the memory operates at 6000 MHz. NVIDIA asks for USD 649 for the GTX 780, which makes it a strong contender to the GTX TITAN offering nearly as much hardware power but at two-thirds of the price.
You can purchase your GeForce GTX 780 now. The card is available from major manufacturers such as ASUS, MSI, Zotac, Gigabyte and others. A bit later NVIDIA will introduce slower 7-th generation graphics cards.
Source: NVIDIA