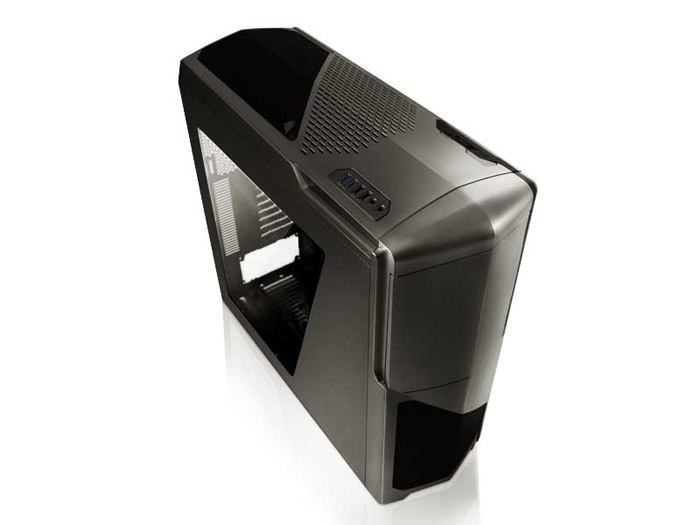 The famous US maker of gaming hardware NZXT has announced a new member of its Phantom line of gaming PC cases. The novelty is known as Phantom 630 Windowed Edition and is a Full Tower PC case that measures 245 x 627 x 600 mm for total weight of 12 kilos.
The Phantom 630 Windowed Edition supports ATX, micro ATX and XL-ATX boards and packs four 5.25-inch, eight 3.5-inch or 2.5-inch slots, 9 PCI card slots and two slots for 2.5-inch hard drives or SSDs.
For cooling Phantom 630 Windowed Edition provides four cooling fans – one 200 mm up front, one 200 mm on top, one 200 mm at the bottom and one 140 mm in the back. NZXT Phantom 630 Windowed Edition also supports 120/140-mm cooling fans for the internal hard drives. As expected the Windowed Edition has a big window on one of its side panels.
NZXT has not forgotten hardware enthusiasts either – the new company product fully supports liquid cooling for the processor and up front the case offers two USB 3.0 ports, 3.5-mm audio jacks, a card reader, dust filters and a modular mounting system for hard drives.
The Phantom 630 Windowed Edition will be available in white, black and gray colors. The case comes with a 2-year warranty and costs USD 179.99.
Source: NZXT