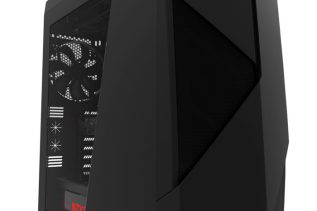 NZXT has announced a new PC chassis called Noctis 450. As with every new product the Noctis 450 must be...
The famous US maker of gaming hardware NZXT has announced a new member of its Phantom line of gaming PC...
NZXT has unveiled two new budget CPU air coolers that belong to the Respire line – the T20 and T40....
The US company NZXT, known for making computer cases, has unveiled the Aperture M, which is the company's newest media...
NZXT, the US maker of enthusiast-oriented computer components, has unveiled Cryo E40, which is a high performance notebook cooler....
NZXT has revealed the next member of its Avatar gaming mice family, which suprisingly comes packed with 1600 DPI laser...