In case you don't want to wait for the rumoured GeForce GT 640 graphics card based on the faster GDDR5 memory Point of View has a solution for you – a faster factory-overclocked GeForce GT 640 card based on the older GDDR3 memory standard.
Apart from the increased GPU/memory frequencies the new GT 640 does not offer anything new – it's still based on a 28 nm Kepler chip, boasts PCI-E 3.0 support and 384 CUDA cores and offers 1 GB or 2 GB of VRAM accessed over a 128-bit bus.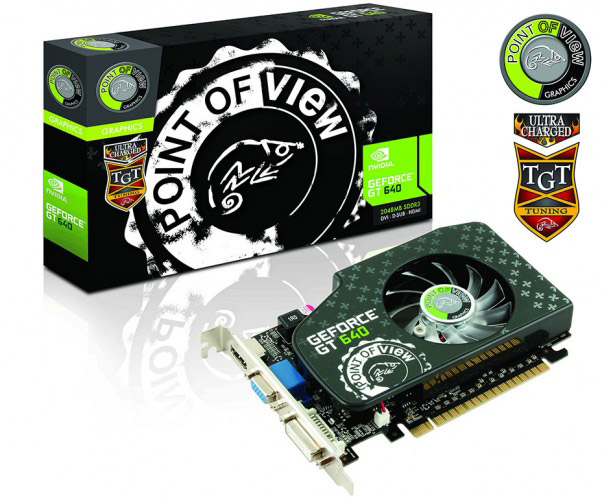 The interesting part is the applied factory overclocking – for an estimated price of around USD 120 you get a GPU clocked at 1006 MHz and memory working at 2020 MHz. This is a healthy boost when compared to the vanilla GT 640 where the GPU runs at 900 MHz and the memory at 1800 MHz not to mention you don't have to mess with overclocking alone unless you really like to do it.
The oveclocked Point of View GeForce GT 640 is available now.

Source: PCPer