Shuttle has prepared a new barebone PC that has the honor of being the first company barebone PC that carries the Intel Z68 chipset inside.
The barebone features a black box-sized computer case and is built around an Intel Core processor with integrated graphics. The new PC is capable of hosting 32 GB of DDR3 memory and comes with a total of three storage bays that consist of one 5.25-inch (external) and two 3.5-inch (one internal and one external) bays. Power is provided by a 500W power supply unit with 80-Plus certification.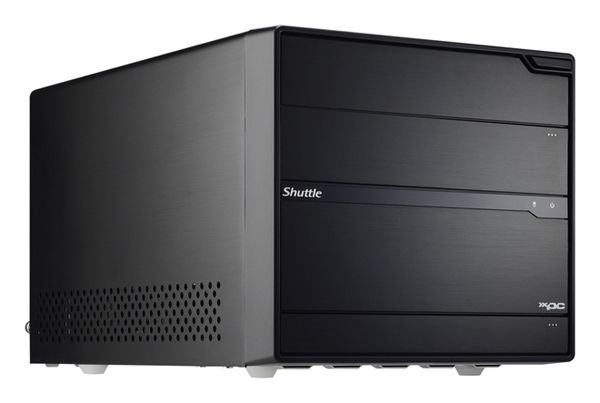 The new Shuttle SZ68R5 also hosts a SSD drive that is to provide excellent performance, fast boot up time and almost instant access to programs and applications. The Shuttle XPC Barebone SZ68R5 is also the first to accommodate four add-on cards: 1x PCIe-x16-2.0, 1x PCIe-x4-2.0, 1x Mini-PCIe-x1-2.0 and 1x mSATA.
Users also get 4x USB 3.0, 6x USB 2.0, 1x eSATA/USB Combo, 7.1 Audio, S/PDIF, Gigabit LAN, HDMI, DVI, and 8ch audio plus additional power saving features that ensure low power consumption and less heat dissipation.
Shuttle XPC Barebone SZ68R5 costs 394 USD.
Source: PC Launches