ViewSonic® Corp., a leading global provider of visual display and computing products, today expanded its PC Mini lineup with the new VOT530 and VOT550. These full-featured, small-format PCs are ideal for power computing and enjoying digital media anywhere in the home, all while using up to 45% less energy and up to 50% less plastic than tower PCs.
The VOT530 and VOT550 PC Minis come standard with a Windows® 7 Home Premium operating system, powerful Intel® Core™ 2 Duo 2.2GHz processors and 802.11b/g/n wireless connectivity, making them perfect media entertainment systems or home computing hubs. Whether streaming Internet content to a TV or accessing movies and music saved on the hard drive, these compact computers are ideal for downloading, managing and displaying digital content on any standard display or HDTV.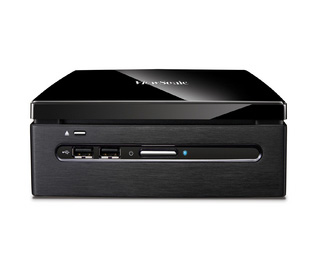 Six high-speed USB 2.0 front and back ports and DVI-I and eSATA ports in the back enable extended media format compatibility and the easy addition of peripherals. The included remote control makes navigating through DVD and Blu-ray content a breeze while relaxing on the couch or recliner. The built-in microphone and earphone jacks coupled with the RJ45 Ethernet port transform these PC Minis into networked game stations for the household gamers.
The VOT530 PC Mini offers 2GB of internal memory and a built-in DVD Super Multi RW drive. Taking it to the next level, the VOT550 is powered with 4GB of memory and features a built-in Blu-ray / recordable DVD combo drive for the management and enjoyment of high definition, 1080p Blu-ray content.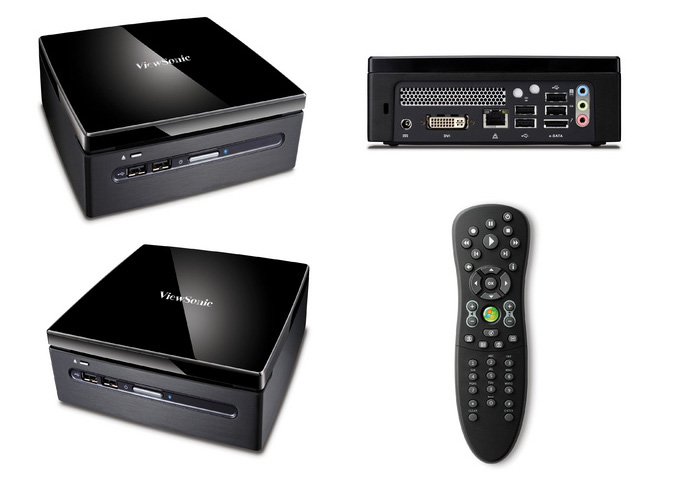 The VOT530 and VOT550 PC Minis are currently available at respective MSRPs of $749 and $949.
"ViewSonic is changing the way that people think about computing," said Jeff Volpe, vice president and general manager of ViewSonic North America. "By providing our customers with multipurpose devices that serve as both Internet servers and entertainment hubs, we are helping them connect with digital content in the most convenient way possible, whether live streaming video or accessing downloaded content stored on the hard drive."
For those looking for an all-in-one computing solution, ViewSonic today announced that its VPC101 All-in-One PC will be available in December. At an MSRP of $649, this 18.5" PC features a space-saving, easy to use and eco-friendly design, similar to the VPC100 with an integrated touchscreen to take full advantage of its Windows® 7 operating system.
Source: ViewSonic