Samsung Electronics Co., Ltd., a worldwide leader in digital consumer electronics and information technology, announced today its new line-up of high-density hard drives for high-end computing environments, the Spinpoint F3. The F3 operates at 7200RPM with offerings of up to 1 Terabyte (TB) data storage capacity by using two 500 Gigabyte (GB) per platter disks. As well as meeting data center requirements for addition storage to meet rising demand and increasing performance needs, the new drives also deliver high-performance with lower power for desktop computers and servers.
The Spinpoint F3 utilizes advanced 500GB per platter technology, so that two-platter 1TB capacity is achieved.. Increased areal density per platter provides up to a 30 percent higher performance than a three-platter 1 TB in the same 3.5" form factor. A reduction in mechanical parts also contributes to enhanced reliability in terms of anti-shock and data failure.
"Our customers require not only additional capacity but also high performance for their server and desktop storage systems, while promoting a green environment," said Choel-Hee Lee, vice president of marketing, Storage Systems Division, Samsung Electronics. "The massive capacity-per-platter and high-performance features of the new Spinpoint F3 make it an attractive solution for driving the growth of high-density storage."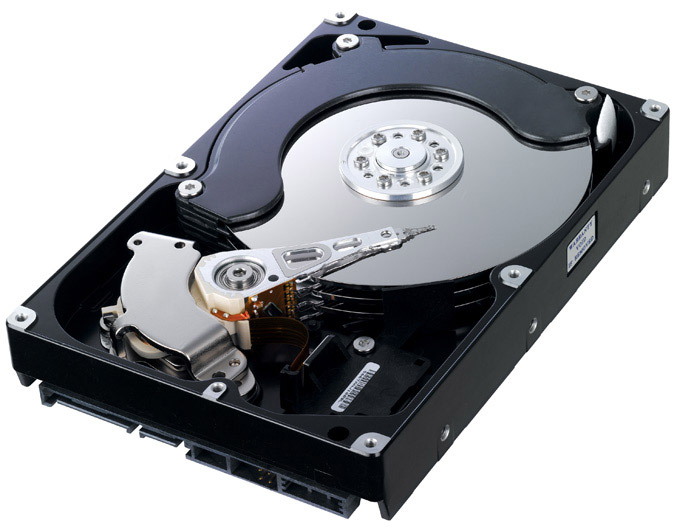 "Market forecasts estimate 500GB per platter and higher densities will experience over 15 percent annual growth in the next five years, with expectations that high density storage will become main stream for 3.5" storage beyond 2010," said Mark Geenen, president of TRENDFOCUS.
Samsung's new hard drive utilizes its low noise operation technology SilentSeek™ and NoiseGuard™ to achieve a quiet operation system. In addition, the new Spinpoint F3 is compliant with the (RoHS) restriction of hazardous substances directive.
The F3 incorporates a 7200RPM rotational speed, a 3.0Gbps SATA interface, Native Command Queuing features and a 16 MB/32MB buffer memory. The Spinpoint F3 is currently available in 500GB capacities worldwide. The 1TB drive is scheduled for initial shipment in August.
Source: Samsung