Seagate is now shipping its fourth-generation 3.5-inch Constellation ES drive, as they said: the industry's first 2TB enterprise-class drives featuring 6Gb SAS(Serial Attached SCSI). The Constellation ES drive works at 7200-RPM.,  supporting up to 76TB per square foot, has 16MB, sustained data transfer rate 150Mb/s, average latency 4.16ms and PowerChoice™ optimized power and cooling technology.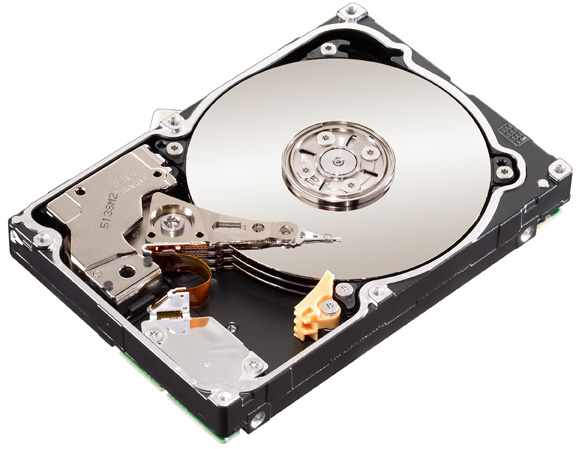 "Nearline is the fastest growing segment in enterprise storage and Seagate is committed to meeting the market demands of its OEM and system integrator partners in this space," said Carla Kennedy, vice president, Seagate Enterprise Product Line Management. "Seagate's leadership in technology development, volume manufacturing and supply chain execution has resulted in an exemplary next-generation nearline solution. The Constellation™ ES drive tackles the concerns of shrinking IT budgets, floor space constraints and energy consumption, efficiently and cost-effectively."
Features and Benefits
Fourth-generation, enterprise, nearline drive designed for 24×7 operation
Up to 2TB capacity for data-hungry enterprise business applications
Best-in-class enhanced rotational vibration tolerance ensures unrivalled performance in high-density applications for continuous data access
Enhanced efficiencies with PowerChoice™ host-selectable power options for unprecedented savings (up to 35 percent) during slow or idle periods
Proven reliability with multi-drive firmware maximized for enterprise system availability
Robust performance with dual processor technology and ramp load technology
Provides business sustainability with Seagate Unified Storage architecture
6Gb/s SAS performance with error detection and correction (IOEDC/IOECC) capabilities for the ultimate in data integrity
Government-grade Self-Encrypting Drive (SED) option for TCG-compliant/AES-128 security cuts IT drive retirement costs while securely protecting data.
Source: Seagate