Smartphones and tablets have become devices that we use on a daily basis but like all other electronic gizmos they tend to have problems with high temperatures. To counter this problem Fujitsu has come up with an interesting solution designed to cool thin electronic devices.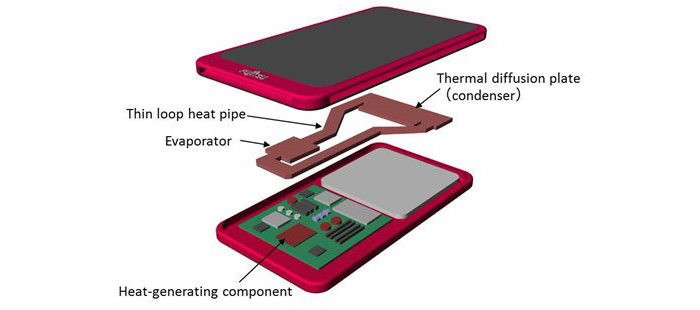 Fujitsu calls its creation the world's first such cooler. It does not have a name just yet but we know that it consists of six stacked copper metal sheets that when combined result in overall thickness of less than one millimeter. The new cooler is capable of transferring about five times more heat than current thin heat pipes and hides inside a liquid cooling agent that evaporates and then condenses into liquid again while releasing the accumulated heat into the environment. The cooler is best used with smartphone and tablet processors and helps them keep lower temperatures, which in turn prolongs the devices' lives.

Unfortunately the new Fujitsu cooler will reach the market no earlier than April 2017. Until then we will have to live with hot smartphones and tablets or with less effective coolers implemented in the same devices.
Source: Fujitsu