Angry Birds has been a massive hit lately but Rovio does not seem satisfied with this success – instead the company wants to offer a game that puts the players in place of the pigs so that they can experience their story too.
The game is almost done and will be known as Bad Piggies but while some people expect the game to show how the pigs get their revenge on the birds Bad Piggies will be much much different compared to Angry Birds. In Bad Piggies you won't get to kill birds – instead you have to build a vehicle for the pigs using various combinations, including trains, planes and even rockets in order to transport them to collect a certain item or a box.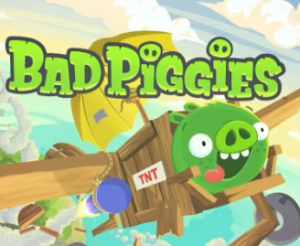 Bad Piggies won't be in 3D format too – the game will still rely on 2D but will be much more challenging than Angry Birds since it will require creativity in solving the vehicle building puzzle.
Bad Piggies will be released for Android, iOS and other platforms on September 27 this year.

Source: Techcinema.com