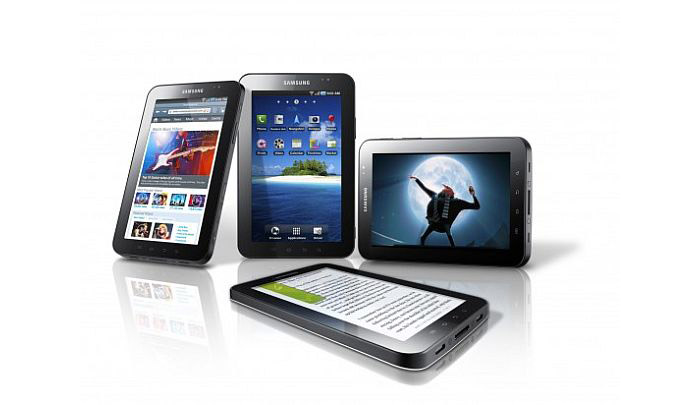 The upcoming Mobile World Congress 2013 event that will be held in Barcelona, Spain next month will be the stage where Samsung will present a new tablet line – the Galaxy Tab 3.
The Galaxy Tab 3 line will consist of tablets with 7-inch and 10.1-inch displays supporting either 3G or Wi-Fi. So far four versions of the Galaxy Tab 3 have been confirmed – the GT-P3200 will be a 7-inch 3G model, the GT-P3210 will be a 7-inch Wi-Fi version, while the GT-P5200 will come with a 10-inch screen and 3G; the GT-P5210 will feature a 10-inch display and Wi-Fi.
There's little additional information on the Galaxy Tab 3 family except that it will come with a rear 5 MP camera. Sales will commence in H1 2013 along with a more powerful model known as Roma (GT-P820). Roma will have 16/32 GB of internal storage and the same 5 MP rear camera.

Source: HWP.ru