Thermaltake Technology, leading manufacturer of computer components, today announced its newest and unparalleled aesthetic power supply unit – the EVO_Blue. Available in 550Watts, 650Watts, and 750Watts, the EVO_Blue comes with several cutting-edge features such as a fancy built in multi-color LED, large size 14 cm whisper-quiet ball bearing fan, robust and dedicated single +12V rail, and advanced cable management system.
Following Thermaltake's most innovative design concept, the EVO_Blue's unparalleled aesthetic exterior design has set itself above all other currently available PSUs in the market. The fancy built-in multi-color LEDs surrounding the fan and the blue LEDs backlight behind the modular cable sockets give users a feel of tough atomic energy. The EVO_Blue is also equipped with an large size 14 cm whisper-quiet ball bearing fan to dramatically reduce overall PC noise and increase thermal efficiency.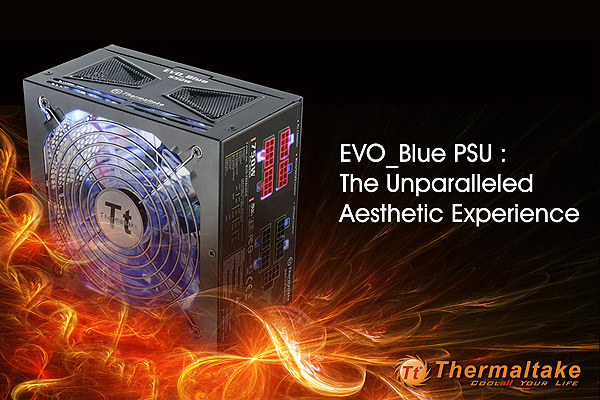 In addition, the robust and dedicated single +12V output provides superior performance under all types of system loading. The modular cable management design improves internal airflow and reduces cable clutter by allowing you to use only the cables you need.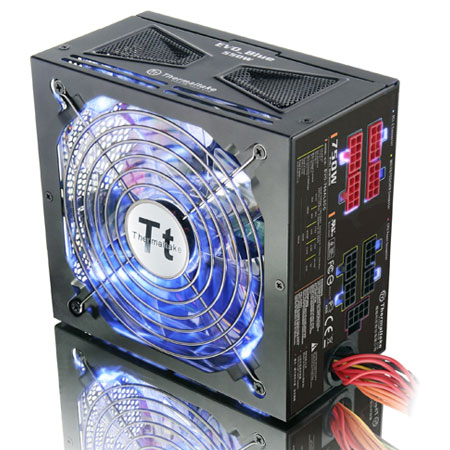 The EVO_Blue is built to the highest standards of quality, guaranteeing rock-solid continuous operation at 50℃ environment. The EVO_Blue also comes with dual 8-pin PCI-E & dual 6-pin PCI-E connectors to support the latest Nvidia 2-way / 3-way SLI & AMD 2-way / 3-way CrossFire X technologies. With Intel ATX 12V 2.3 & SSI EPS 12V 2.91 standards compliance, EVO_Blue has uncompromised compatibility with all current and future systems. Thermaltake believes the EVO_Blue no doubt will be the best choice for all the enthusiasts!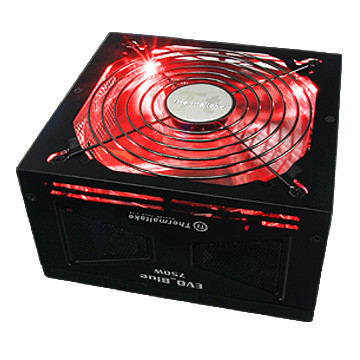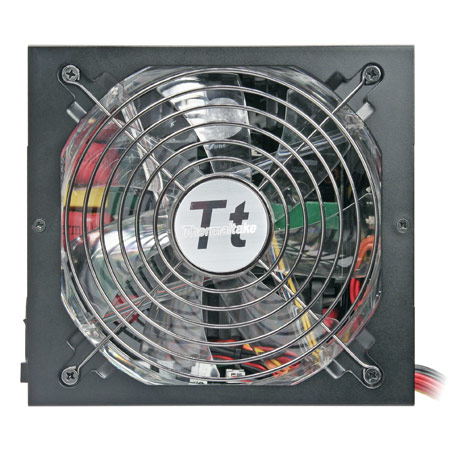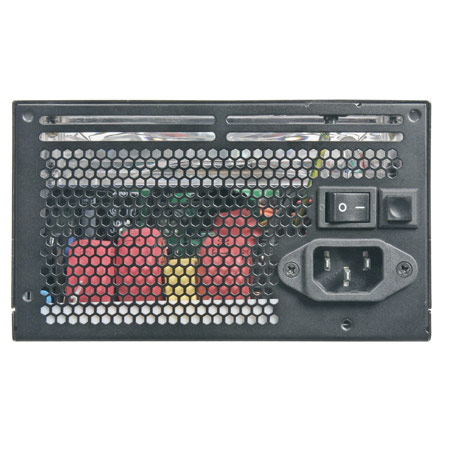 Source: Thermaltake