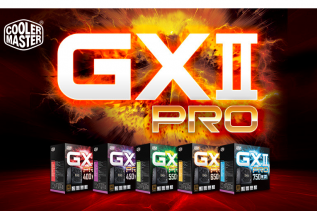 The acclaimed Taiwanese maker of cooling solutions and power supply units Cooler Master has presented the second generation of its...
The recent release of the higher end Corsair CX power supply units has prompted Corsair to release several budget-oriented offerings...
The German company be quiet! has launched a new line of power supply units. The new Dark Power Pro 10...
Thermaltake Technology, leading manufacturer of computer components, today announced its newest and unparalleled aesthetic power supply unit – the EVO_Blue....