Toshiba presents a new family of 2.5-inch enterprise-class solid state drives and also a high capacity 3.5-inch line of HDD.
The new MK x001GRZB SSD series use the latest 32 nanometer (nm) enterprise grade single-level cell (SLC) NAND flash memory and have a 6Gb/sec Serial Attached SCSI (SAS) interface. The drives  offer read and write speeds of 510 MB/s and 230 MB/s, and random sustained 90,000 read IOPS and 17,000 write IOPS. The new series will be available in 100GB, 200GB and 400GB capacities starting first quarter of 2011.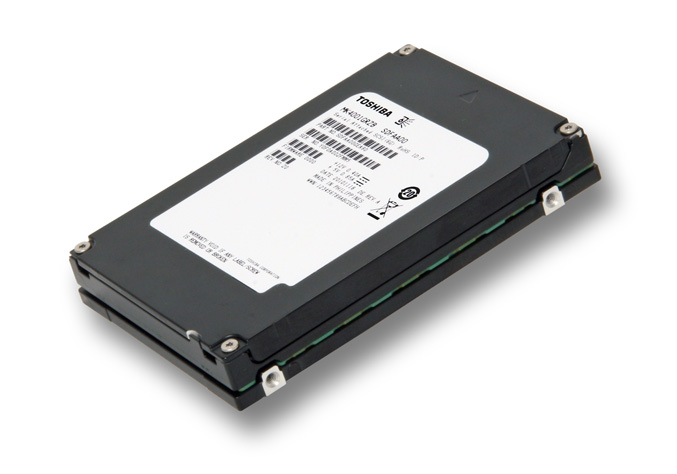 Toshiba also announced a new high capacity 3.5-inch MK x001TRKB and MKx002TSKB series HDDs, which have aSAS 6.0 Gbps / SATA 3.0 Gbps interface. The drives also features 7,200rpm platter speed, 16MB/64MB buffer, Error Correction (ECC), Rotational Vibration (RV) compensation technology for multi-drive systems, and enhanced power condition state technology. They will will start shipping in Q1 2011 1TB or 2TB capacity.