Japanese company Marshal introduced its new portable Blu-ray combo drive  MAL-BD02U2 whichincludes read support for single and dual-layer Blu-ray disc formats together with high-speed read/write compatibility with a range of DVD and CD medias.
Marshal MAL-BD02U2 has dimensions "135 (width) × 20 (height) × 145 (depth) mm" and can be connected to a desktop computer or laptop via USB 2.0 interface. In addition, the device can be used for playback of high-quality video, and external DVD recorder device.
It's expected to start selling  in March 2009 for about 105$.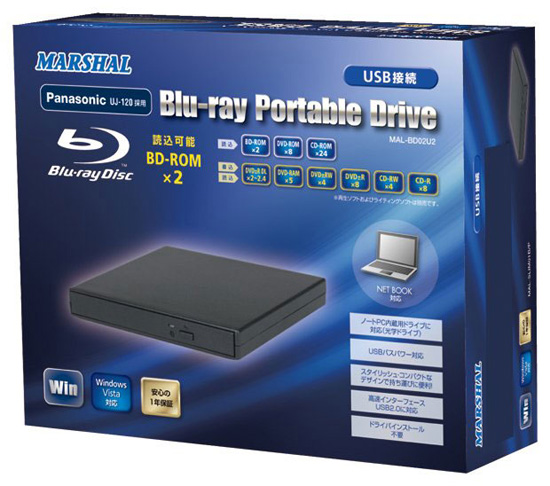 Source: Marshal Corporation