Jabra today has announced a new, easy-to-use and intuitive in-car speakerphone, designed for moms on-the-go. Called Jabra Drive this new device will allow hands-free calls, as well as listening to music with three speaker system, along with HD Voice Ready technology for "superior audio quality".
According to the company, the Jabra DRIVE don't require any setups and connects to two mobile devices at a time using Bluetooth and allows streaming of  music from smartphones or Bluetooth-enabled Mp3 players, listen to directions from GPS applications and more. The speakerphone features DSP for crystal clear sound with echo and noise cancellation and also a voice guidance system that announces battery status and Bluetooth connectivity. There's also a large control buttons for volume and on/off allow easy operation, and the integrated battery promises up to 20 hour of talk time and 30 days of standby time.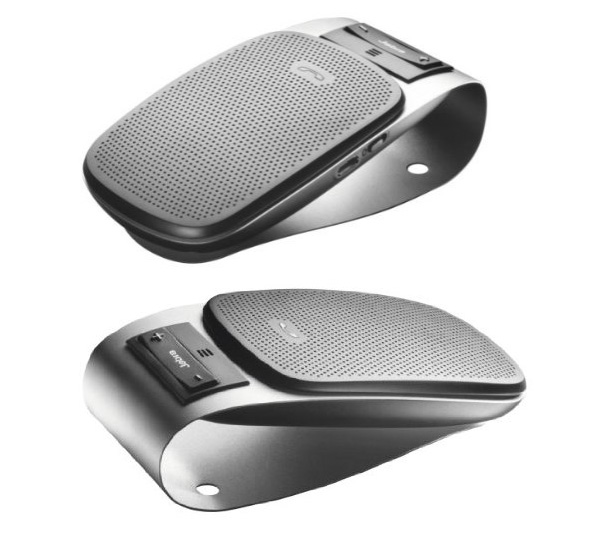 The Jabra DRIVE will be available later this month for $59.99.
Source: Jabra