Pong Research, a new research-driven company developing technologies to improve environmental health, introduced the Pong™ iPhone Case, a protective case that reduces users' exposure to radiation from the phone's antenna. The Pong iPhone Case is a sleek silicone skin containing a proprietary technology module that redirects cell phone radiation away from the user's head.
The Pong iPhone case is the first product proven by FCC-certified laboratories to reduce cell phone radiation. The case reduces the specific absorption rate (SAR, a mobile industry standard of measurement) by 60% and reduces intense 'hotspot' cell phone radiation (Electric Field Intensity) by 85%. The Pong iPhone case is immediately available for the iPhone 3G and iPhone 3GS, retailing for $59.95 through www.pongresearch.com. A BlackBerry model will be available later this year, with models for other devices to follow.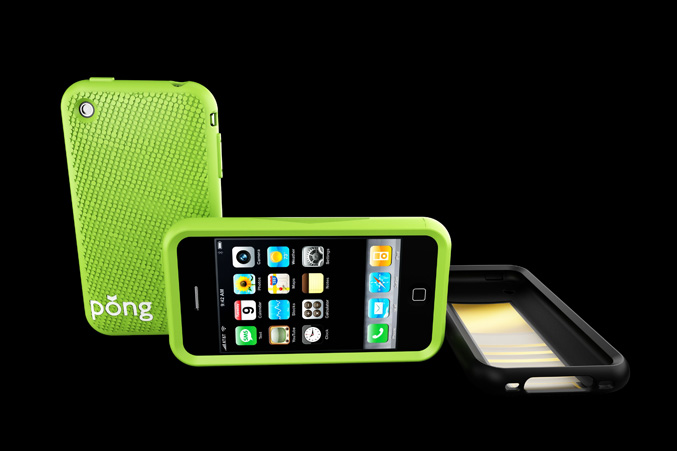 The Pong case merges high science and breakthrough technology with contemporary industrial design. Its patented technology module employs principles of antenna theory and physics to channel the emitted radiation into a 'chimney effect,' pulling the radiation up and away from the phone. Full signal strength is maintained, so that the phone's function and battery life are not compromised. For more information on the science of the Pong Effect, see 'How It Works' at www.pongresearch.com.
"Because of my concern about the effects of non-ionizing radiation on the human body, I arrived at the position that redirecting this energy was the best approach," said Dr. Alfred Wong, chief scientist of Pong Research, professor emeritus of physics at University of California Los Angeles and director of HIPAS Observatory in Alaska. "It took us a number of years of research into putting the correct antenna structure in the case itself so that the case would couple with the energy from the phone's internal antenna."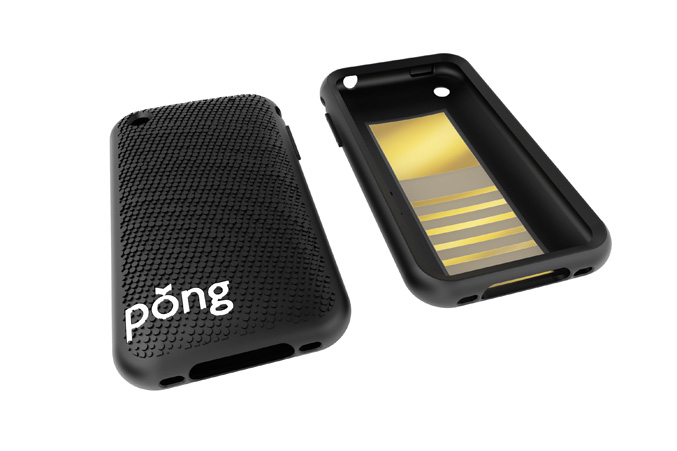 With the number of cell phone users worldwide growing from only four million in 1989 to over four billion in 2009, concerns about the link between cell phone radiation and cancer have steadily mounted. The French government in May banned the use of cell phones in elementary schools citing the 'principle of precaution' regarding children's vulnerability to cell phone radiation. In the United States, "Cell Phones and Brain Tumors: 15 Reasons for Concern," a landmark document signed by 40 leading scientists, was published in August.
"Similar to smoking a cigarette," said Dr. Wong, "one cigarette won't kill you, but over years of exposure, the effect is cumulative. Many people are concerned about cell phone radiation, but out of necessity they continue to tolerate their own heavy usage. I think it's a matter of balancing the fear against the need."
The Pong iPhone case is available now at www.pongresearch.com and retails for $59.95. The Pong for BlackBerry will be available late 2009.
Source: Businesswire