Angry Birds Rio in March

Rovio Mobiles and Twentieth Century Fox announced a partnership for a new "angry" game, called Angry Birds Rio which, will be available for tablets and smartphones in March, coinciding with the upcoming animated movie RIO world premiere event.
In the new version of the game, the original Angry Birds are kidnapped and taken to the magical city of Rio, where they must escape from their captors and set out to to save their friends, two rare macaws Blu and Jewel which are the stars of the Fox's movie.  Angry Birds RIO will feature of course physics-based demolition challenges like in previous version, but with unique twists based on the film. It will have 45 levels and will regularly add new levels via app updates. The game will be available for download on smart phones and tablets worldwide.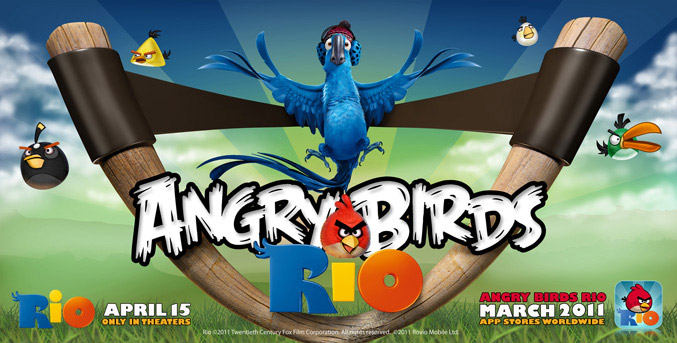 "ANGRY BIRDS RIO is a match made in heaven for a mobile application and a major motion picture, and this collaboration with Fox is definitely one the most exciting partnerships we have entered into with the ANGRY BIRDS brand to date," said Mr. Hed. "In addition to expanding the horizons of two fantastic entertainment brands and creating a great new gaming experience, we have also taken the concept of combining a mobile application and motion picture promotion to an entirely new level."