Nokia today announced latest Symbian update codenamed "Belle" along with three new smartphones, the Nokia 700, 701 and Nokia 600 which will debut with the new update.
The new successor to Annа brings many improvements and features. The system now looks better, offer more customisation options, the main menu is vertically scrollable and now you will have up to six home screens. The widgets now come in five different sizes, there's also a new improved status bar with flat look which incorporates a pull down notifications tab, giving you access to incoming messages, missed calls and settings. Symbian Belle also offers new informative lock screen which tells you about missed calls, messages and more. The multitasking switcher is also changed, now you can flick between larger live images of your open apps and move quickly between them. Other new feature is single-tap NFC sharing and pairing capability.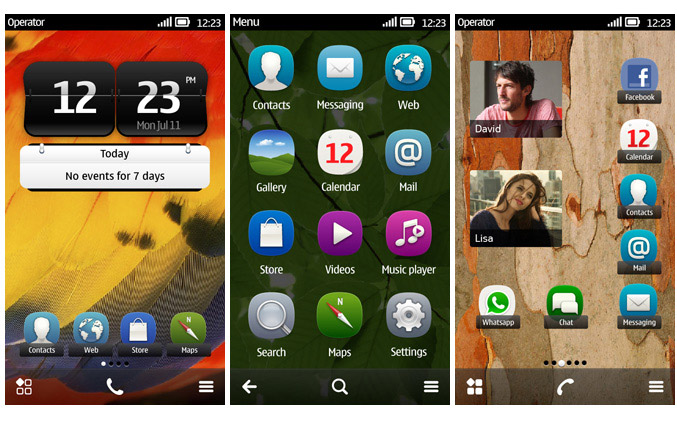 The new version of the operating system will be available on new Symbian smartphones and also as a free update for phones running Symbian Anna.