At Mobile World Congress Sagem and PUMA AG  presented an "active smartphone" – Puma Phone. The phone is " engineered to facilitate and encourage an active way of life both digitally and physically.
Puma Phone has dimensions of 102 x 56 x 13 m, weight 115g,  offers 2.8 inch touchscreen display, HSDPA, GPS, Bluetooth, MP3 player and FM radio, compass, pedometer, 3.2 megapixel camera with LED flash and x6 zoom and integrated solar cell.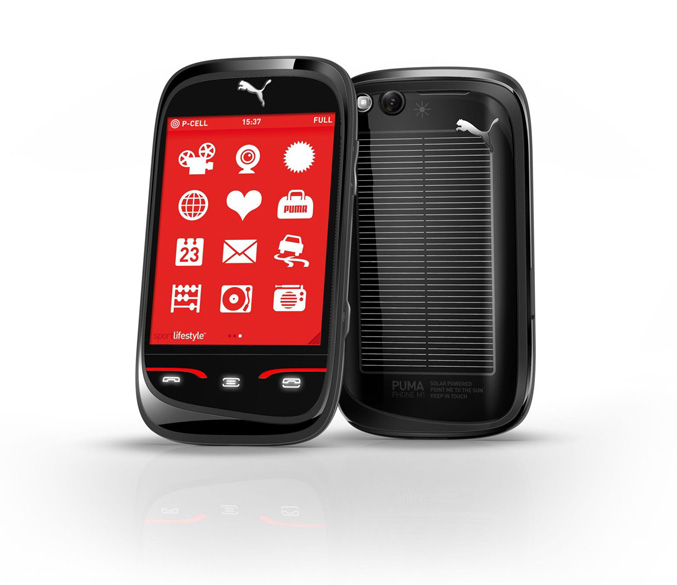 "Just as PUMA is unlike any other sportlifestyle company out there, the PUMA PHONE is unlike any mobile phone on the market," said Jochen Zeitz, CEO of PUMA. "We want to engage with our community in a way that is consistent with everything PUMA stands for. Blending together the influences of sport, lifestyle and fashion, the PUMA PHONE reflects the joy, spontaneity and individuality that the PUMA brand is known for."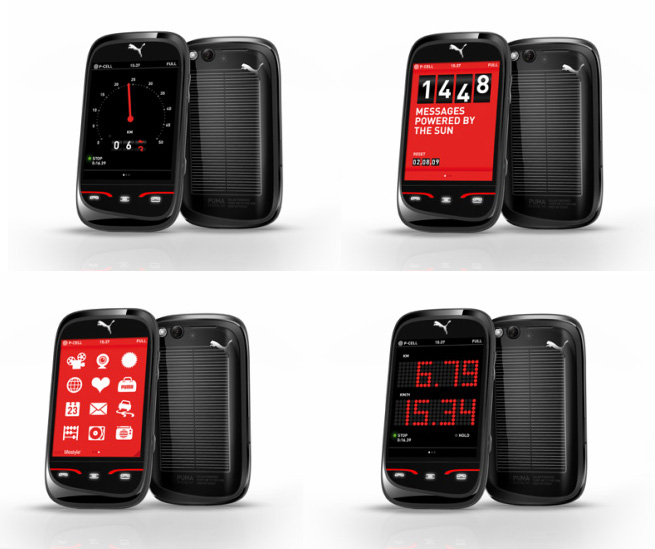 The PUMA PHONE will be available  Europe and on PUMA online store from April 2010.
Key features of the PUMA PHONE include:
Integrated solar cell, with charge indicator
Touchscreen: 2.8 inch thumbable screen with 240 x 320 QVGA resolution and TFT wide viewing angle
Camera: 3.2 megapixel camera with LED flash and x6 zoom; Bluetooth photo sharing
Video: VGA video call camera; full screen video playback, with video recording and streaming and progressive video download
Music: wide range of music formats with playlist support and FM radio
Localisation: GPS, compass, geotagging, routing and mapping
Sports: pedometer, GPS tracker and stopwatch
Internet: Open internet browsing, with WAP Push
Messaging: Mobile email client and mobile web mail notification;instant messaging; MMS and SMS
HSPA and W-CDMA/EDGE/GPRS/GSM connectivity; Bluetooth; USB 2.0
Talk time up to 5 hours with 350 hours stand-by time; video call time 140 minutes; music player time 24 hours; video player time 5 hours
Tablet form factor; 115g weight and dimensions of 102mm x 56mm x 13mm