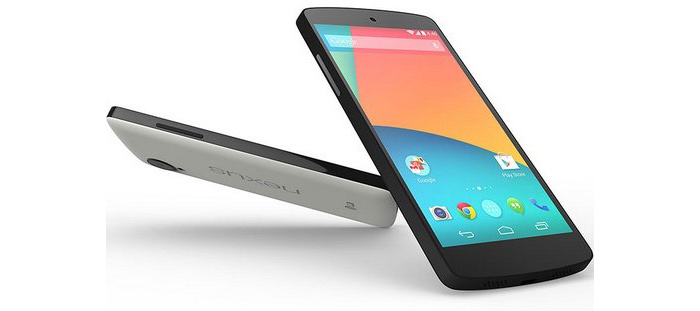 The tech giant Google has officially launched its latest smartphone – the Nexus 5. The device is manufactured by LG and comes with a powerful Snapdragon 800 processor with integrated Adreno 330 graphics and support for LTE.
The Nexus 5 comes with a 4.95-inch OLED display at Full HD resolution (1920 x 1080 pixels, 445 ppi), a very thin chassis, Gorilla Glass 3 protection for the display, 2 GB RAM, 16 GB/32 GB of internal memory, a microSD card slot, NFC, GPS, 802.11n Wi-Fi, Bluetooth 4.0, a 8 MP camera (rear), a 1.3 MP camera (front) and a 3300 mAh battery.
In the USA the Nexus 5 costs USD 350.
Source: Google