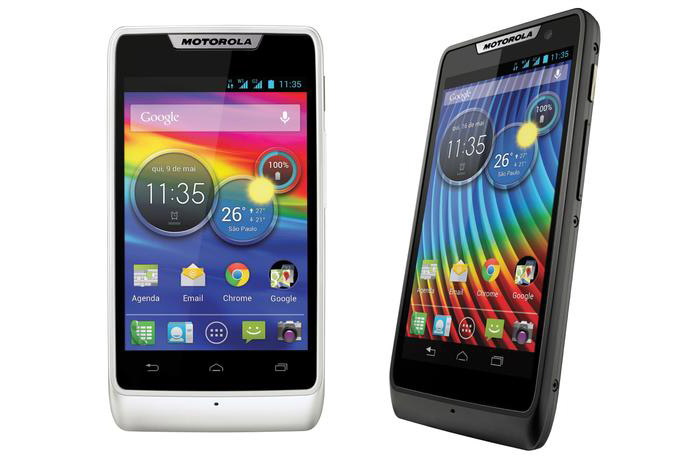 Smartphone maker Motorola has started the sales of two new Android-based smartphones – the Razr D3 and Razr D1.
The Motorola Razr D1 is the less powerful of both smartphones – it comes with a 3.5-inch display, a single-core CPU at 1 GHz, 1 GB of RAM, 4 GB of internal storage, a microSD card slot, a rear 5 MP camera with HDR support and a 1785 mAh battery.
The Razr D3 is more powerful – it has a 4-inch display with Gorilla Glass protection, a dual-core chip at 1.2 GHz, 1 GB of RAM, 4 GB of internal storage that can be expanded via a microSD card, a rear 8 MP camera with HDR, support for NFC and a 2000 mAh battery.
Both devices run Android 4.1 Jelly Bean, can be updated to a newer Android version and offer support for two SIM cards. As to pricing in Brazil the D1 is available for USD 280, while the more powerful D3 costs around USD 400.
Source: Motorola