Meet your everyday duties head on with Motorola Quantico™. This rough and tumble device is built to survive and designed to let you thrive. With a tough-as-nails exterior forged from chrome, glass, mesh and rubber, Quantico will keep up with you no matter where you go.
Dare to Dunk
An accidental dip in water used to spell trouble for your mobile phone, but fret no more with Quantico – thanks to a submersible design that protects the device in up to one meter of water for up to 30 minutes. Rubber overmold and sturdy gripping textures make sure you always have a handle, even after it's been dunked.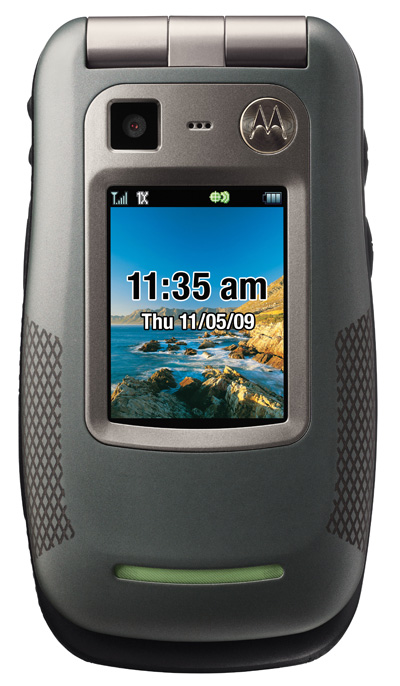 Certified Against Mother Nature
Don't be afraid of getting dirty on the job. Built to meet military specifications2, Quantico safeguards against extreme pressure, temperature, dust, shock, vibration and blowing rain. Go ahead and take the device from the office to off-roading and back.

Answer the Call
Outstanding call performance assures that you can reach whoever you need. Smartly placed side ported audio speakers give you clear, uninterrupted sound – whether you're making calls in your hand or from a hip holster. High performing speakerphone capabilities add even more chat options.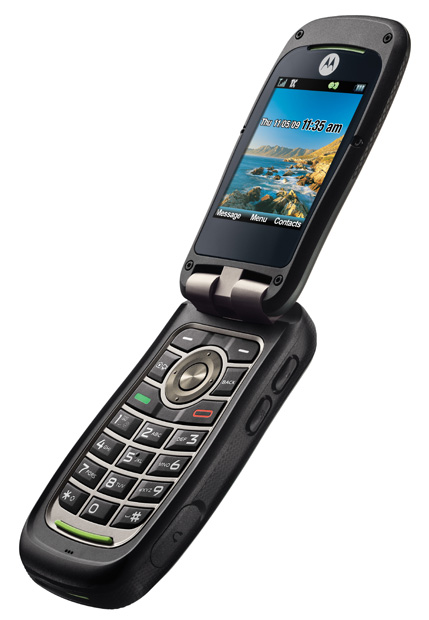 And There's More
Integrated Bluetooth®3 capabilities allow for hands-free calls, and GPS gives you convenient, accurate access to location-based services, including turn by turn navigation. Use dedicated external buttons to get to your favorite features even with the flip closed, so you're always ready to answer the call.
Motorola Quantico™
Talk and Standby Time5
Up to: approx. 5.8 hours / 18.6 days
Bands/Modes
CDMA 1700/2100, 800/1900 CDMA EVDO
Weight
4.2 oz
Dimensions
2.2 x 3.7 x 1.0 inches
Battery
1140 mAh
Connectivity
Stereo Bluetooth® Class 2, 2.5mm headset jack, USB 2.0 FS, Mobile Phone Tools
Display
2.2" 176×220 65k QCIF+, 1.6" 120×160 CLI
Messaging4
MMS, SMS, IM, Email / BREW 3.1.5
Audio
AAC, AAC+, AAC+ Enhanced, AMR NB, MIDI, MP3, WAV, WMA v9
Video
Capture/Playback/ Streaming, H.263, H.264, MPEG4, WMV v9
Camera
1.3 MP, Fixed Focus
Memory
256x128MB, 8GB MicroSD
Address Book
Up to 1000 entries
Browser
WAP
Location Services4
SGPS
Antenna
Internal
Form Factor
Clam
Motorola Quantico™ is expected to be available beginning in Q4 2009. For more information regarding pricing and product availability in your region, please contact your local Motorola representative.
Source: Motorola