Canon has unveiled yet another high-end DSLR camera – the EOS 6D. The device has been in the rumors for quite a while but now all specs are official.
The Canon EOS 6D is technically the EOS 5D Mark III but comes in a smaller body and packs two new technologies for the first time ever – built-in Wi-Fi and GPS. The EOS 6D is a full-frame camera and comes with a CMOS image sensor as large as 35 mm but this time the megapixel count is a little lower at 20.2 MP compared to the 5D Mark III's 22.3 MP. The 6D also packs the relatively recent DIGIC 5+ image processor, which gives it a speedy continuous shooting rate, at 4.5 frames per second.
The camera however does not have a built-in flash and does not support CompactFlash but is able to save to SD cards, which makes it lighter for a total weight of 1.7 pounds. Canon also boasts the EOS 6D is the most sensitive camera the company has ever made. The EOS 6D sports ISO that ranges from 100 to 25,600 although it can go all the way up to 102,400 if such a need arises.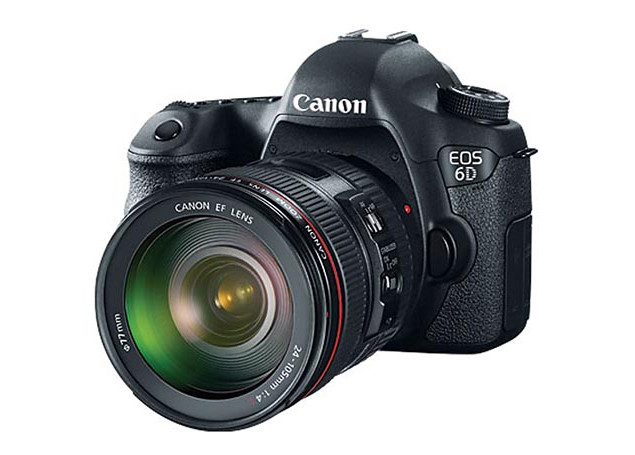 The Canon EOS 6D also has the privilege of being the first company camera that comes with Wi-Fi and GPS. The Wi-Fi 802.11n enables instant sharing of photos to other devices, cloud storage or social networks, but the real magic comes when you download the Remote app for Android and iOS. Once it's running on your phone, you can now control your 6D from afar, instantly making obsolete any and all tethered shutter-release accessories.
Finally the EOS 6D comes with video recording capabilities at up to 1080p at 30 frames per second with 720p reaching 60 FPS. And for still pics you have HDR (High Dynamic Range) mode, which captures three different exposures of the same shot and combines them for better detail and color. There's also a Multiple Exposure mode that lets you merge up to nine different pics into the same image, no Photoshop required.
The Canon EOS 6D will be available in December for a price of 2099 USD for the body only. In case you want the Canon EF 24-105mm f/4L IS USM zoom lens you must prepare 2899 USD.
Source: Canon