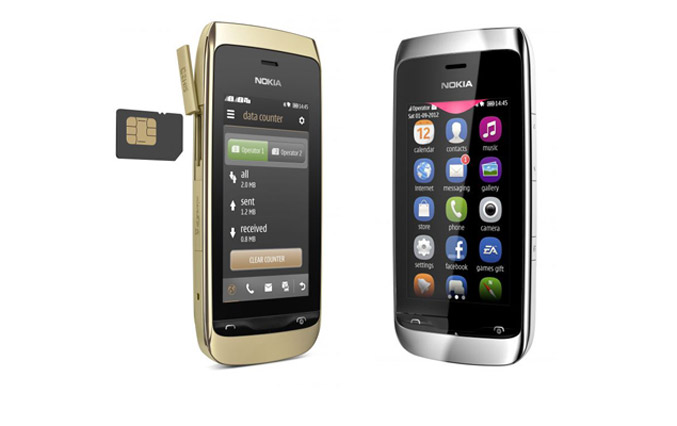 Nokia has quietly launched the Asha 308 and Asha 309, which are now the latest additions to Nokia's Asha family. Both devices offer a bunch of functions at a low cost, which is great news to cost sensitive smartphone users.
"Our innovative Asha Touch family of devices is designed for people who want a great smartphone experience with lower running costs," said Timo Toikkanen, executive vice president, Mobile Phones, Nokia. "By introducing the Nokia Asha 308 and Nokia Asha 309, we're expanding our affordable smartphone lineup and bringing new mobile experiences to more people."
The Nokia Asha 308 and Asha 309 come with 3.0-inch WQVGA capacitive displays, support for 2G, multiple home screens, stereo radio, loud speakers and support for microSD cards with capacities of up to 32 GB. There are slight differences between the two – the Asha 308 is a dual SIM device with Nokia's industry leading Easy Swap technology that allows you to switch SIM cards quickly, while the Asha 309 is a single SIM smartphone but offers Wi-Fi. The phones also come with a free gift of 40 premium EA games, social features such as standalone Facebook and Twitter clients, the Nokia Messaging Service, and video streaming through the browser from sites like YouTube – a first within the Asha Touch range.
Suggested retail price for both models is just 99 USD.
Source: Manilastandardtoday.com