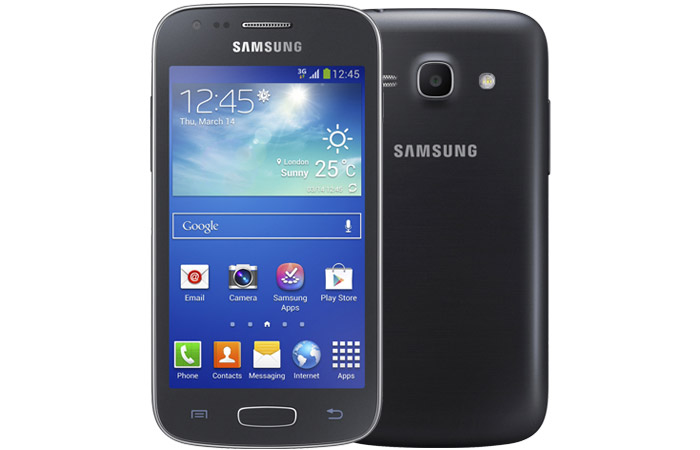 The anticipated Samsung Galaxy Ace 3 smartphone has been officially unveiled by Samsung after months of speculation and leaked specs. The device comes in two versions – model GT-S7272 supports two SIM cards, while the GT-S7270 arrives with support for a single SIM card only.
The rest of the specs are the same for both versions – the Galaxy Ace 3 comes with a 4-inch display that works at 800 x 480 pixels, a dual-core CPU at 1 GHz, 1 GB of RAM and 4 GB of internal memory for storage (only 1.77 GB of memory is available to the user). The Ace 3 also comes with a microSD card slot, Wi-Fi 802.11b/g/n and support for Bluetooth 4.0 and HSDPA and a 1500 mAh battery. In addition the smartphone comes with two cameras – one rear 5 MP and one front at 0.3 MP.
The Samsung Galaxy Ace 3 measures 121.2 x 62.7 x 9.8 mm, weighs 115 grams and runs Android 4.2. The smartphone pricing is unknown.
Source: Samsung