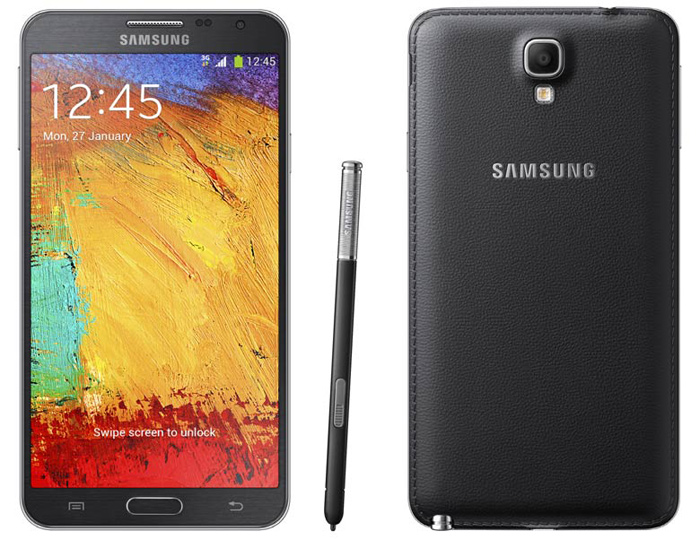 The South Korean smartphone giant Samsung has officially presented its latest smartphone known as Galaxy Note 3 Neo LTE+. The device measures 148.4 x 77.4 x 8.6 mm and weighs 162.5 grams.
The Galaxy Note 3 Neo LTE+ arrives with a large 5.5-inch sensor Super AMOLED display at 720p resolution (1280 x 720 pixels), and a six-core processor with two ARM Cortex-15 cores at 1.7 GHz and four Cortex-A7 cores at 1.3 GHz. The rest of the specs of this smartphone include 2 GB of RAM, 16 GB of internal memory, a microSD card slot, a rear 8 MP camera with Full HD support, a 1.9 MP front camera, IrDA, NFC, 802.11ac Wi-Fi, Bluetooth 4.0, USB 3.0 ports, a GPS receiver, and a 3100 mAh battery. The smartphone also supports Samsung's own Air Command, Multi Window, Easy Clip and S Note functions.
The Galaxy Note 3 LTE+ runs Android 4.3 Jelly Bean and is now available in stores around the world. Unfortunately the pricing is unknown.
Source: Samsung