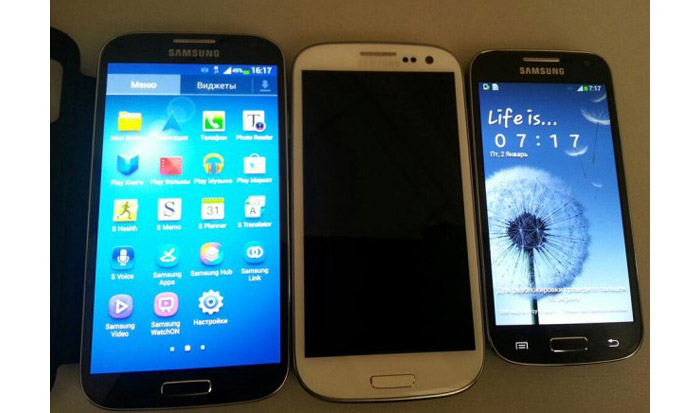 A few months after the launch of the Samsung Galaxy S4 the South Korean company plans to release a smaller version of the smartphone known as Samsung Galaxy S4 Mini. Here's what we can expect, courtesy of a tech specs leak:
The Samsung Galaxy S4 Mini will look very much like the regular Samsung Galaxy S4 smartphone and will be available in four different models. The GT-I9190 version will receive a quad-core CPU (two Cortex-A15 and two Cortex-A7 cores) and will have support for HSPA being the basic international version. The GT-I9192 version will support both HSPA and two SIM cards and will have a dual-core processor at 1.6 GHz. The GT-I9195 will support LTE, while the GT-I9198 will be a version for the Chinese market.
The rest of the specs include a 4.3-inch SUPER AMOLED sensor display at 960 x 540 pixels and Android 4.2.2 Jelly Bean.
The official launch is expected in the June-July 2013 timeframe.
(the smartphone to the right is the alleged Samsung Galaxy S4 Mini)

Source: Techradar