Combining a 3-inch clear wide VGA display and a full QWERTY keyboard within a quality metal-finish body, the Sony Ericsson Xperia X1 runs on Windows Mobile 6.

The Xperia X1 lets consumers choose from a dynamic range of activities; from enjoying favorite entertainment content to working efficiently on-the-move. The Xperia X1's arc design gives a distinct and unique feel. Slide the screen upwards to reveal the wide pitch QWERTY keyboard. Its panel interface lets users browse the Internet, multimedia, and applications from a desktop with just the the tip of a finger. The Xperia X1 interacts in different ways, by touch, full QWERTY keyboard, 4-way key and optical joystick navigation.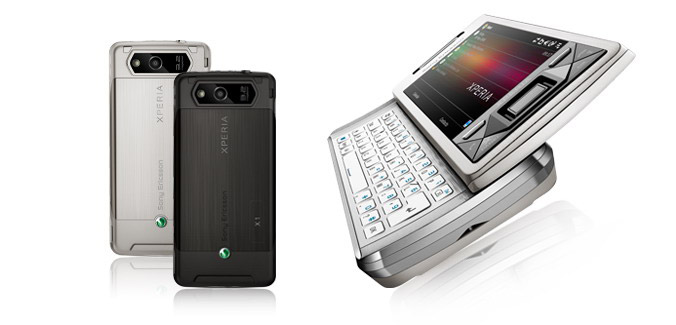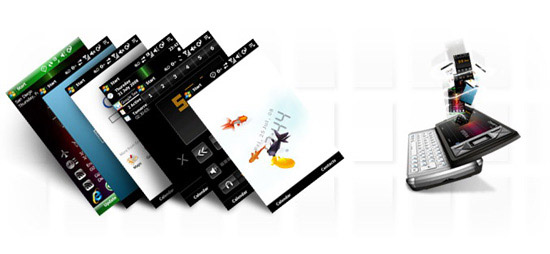 What's in it?

XPERIA™ panel interface
Enjoy access to different experiences – Web, multimedia, applications – from your desktop. Navigate with the tip of your finger. Configure and have your XPERIA™ panels just the way you want them.

Multiple navigation
The XPERIA™ X1 lets you interact in numerous intuitive ways. Touch, full QWERTY, 4-way key and optical joystick – you switch seamlessly between operation modes.

3G
Quick and easy access to broadband Internet. Say hello to video calls, audio and video streaming, Internet surfing, multimedia messaging and email on the go.

Push email
Instant email on your mobile phone, just like on your home computer. Messages are sent directly to your phone as soon as they arrive.

Integrated camera
Built-in digital camera with screen viewfinder, dedicated menus and direct interaction with in-phone imaging and messaging features.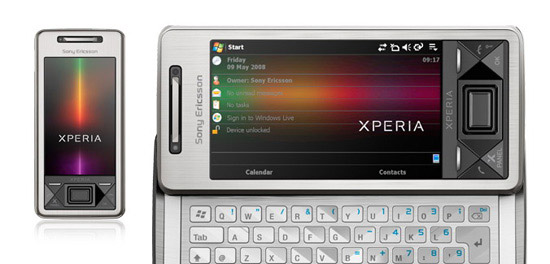 RSS feeds
Use your phone to view up-to-the-minute news and other content from selected websites and blogs. Just subscribe to the feed and let it come to you.

Web wherever
Truly mobile Internet lets you enjoy browsing the Web and manage your email effectively with the convenience of your phone, wherever you are.

The Wi-Fi alternative
For a fast Internet connection in hotspots, your phone has Wi-Fi support.
Vad inneholler den?

Arc slider design
The arc design gives the XPERIA™ X1 a distinctive and unique look. Slide the screen upwards to reveal the wide-pitch QWERTY keyboard.

Video call
See who's talking with your 3G phone. During a video call, you see a live video stream of the person you're talking to – and they can see you.

Wayfinder Navigator™
With the X1 at hand, you won't get lost – no matter where your travels take you. Your phone comes pre-loaded with a trial version* of Wayfinder Navigator™. Stay on track with turn-by-turn navigation instructions, unlimited access to an online travel planning tool and downloadable maps*. (* Length of trial period and map coverage subject to local variations.)

Capture the action
Video clips are ideal for those unexpected great moments that happen when you're out there, enjoying life.
Handwriting Recognition
Text input using stylus on touchscreen: write a character as you would with a pen, and it transforms it into the corresponding letter on a keyboard.

Links you like
Forget cables – wireless is the way forward. Connect to other devices with Bluetooth™ to sync, share and send.

Sony Ericsson Xperia X1 Specifications
Network:

GSM 850/900/1800/1900MHz

HSDPA 900/2100MHz

Processor:

Qualcomm MSM7200 528MHz

Operating System:

Windows Mobile 6.1 Professional

Interface:

Optical trackpad

Slide-out QWERTY keyboard

Connectivity:

Bluetooth 2.0 with EDR

Wi-Fi IEEE 802.11 b/g

USB 2.0 (mini-USB)

GPS and A-GPS ready

Memory:

512MB ROM

256MB RAM

MicroSD expandability, SDHC compatible

Display:

3.0-inch TFT-LCD touchscreen

800 x 480 pixels

65K colors

Camera:

Main camera: 3.2-megapixel color camera with auto focus and flash light

Secondary camera: VGA CMOS color camera

Audio:

Built-in microphone, speaker and FM radio with RDS

TrackID music recognition

3.5mm audio jack

Battery:

Rechargeable Lithium-ion polymer battery

Capacity: 1500mAh

Talk time:

Up to 10 hours

Standby time:

Up to 833 hours

Dimensions:

110mm (L) X 53mm (W) X 16.7mm (T)

Weight:

158g (with battery)

Price:

S$1298