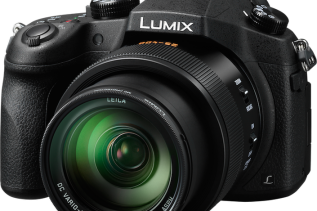 The Japanese Panasonic has enhanced its Lumix product portfolio with a new camera that is called DMC-FZ1000. The new camera...
The legendary company Leica has introduced a new digital camera which is a twin sister of their M9 rangefinder camera,...
Equipped with a 15.1MP sensor and 16x optical zoom lens, the newest member of the Leica's compact digital camera lineup,...
Leica has added a new superzoom digital camera to their line up with the launch of the Leica V-Lux 2,...
Panasonic today announced the LUMIX DMC-LX5 compact digital camera, featuring F2.0 LEICA DC VARIO-SUMMICRON lens with 24mm wide-angle and 3.8x...