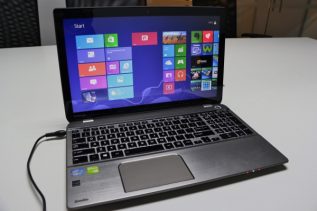 Toshiba has had a big day on the notebook front – the famous Japanese tech company has exhibited a large...
Acer has announced the availability of five new slim LED monitors that range in size from 20 inches to 27...
Lenovo has launched a bunch of new laptops in unison with the start of CES 2012. The novelties cover all...
BenQ today adds a new 14 Megapixels point-and shooter to its S-series digital camera family. The new S1420 model is...
The new Cyber-shot S-Series expands with two new models that deliver great-looking pictures plus smart features without breaking the bank....