Acer has announced the availability of five new slim LED monitors that range in size from 20 inches to 27 inches. The new models feature adjustable tilt bases, a 100 000 000:1 contrast ratio, and a 5 ms response time.
The new Acer models belong to the S Series, which features lowered power consumption by 68 per cent when compared to standard LCD displays. The newcomers also come with an improved external design that helps to eliminate cable clutter.
The new Acer S235HL monitor is just half an inch thick and features a 23-inch display with a resolution of 1920 x 1080 pixels. Arriving in April, this new monitor will cost 219 USD.
The Acer S200HL is a 20-inch monitor that features an ultra-thin screen with a resolution of 1600 x 900 pixels and dual VGA and DVI inputs for greater compatibility with peripherals. Costing 139 USD this new Acer monitor is available now.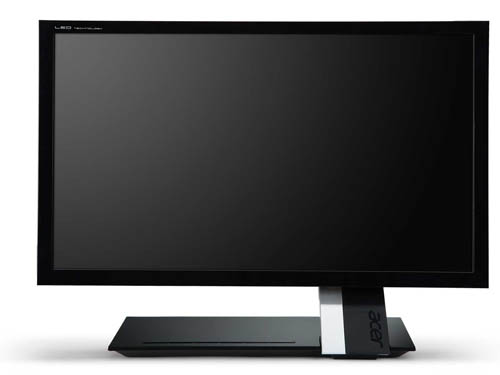 Acer S230HL Abd and S230HL Abii are two 23-inch monitors best used for photos, video and HD content. With stunning 1920 x 1080 resolution, 16:9 HD digital content can be viewed without image distortion. The Acer S230HL Abd monitor is available now at leading retailers and has an MSRP of 169 USD. The Acer S230HL Abii monitor is also available now at online retailers and has an MSRP of 189 USD.
Last, but not least, here we have the Acer S271HL – a 27-inch representative of the new monitors. With a 1920 x 1080 resolution, this 27-inch display offers an impressive viewing experience and the ultimate multimedia experience. It also delivers widescreen cinematic viewing of HD photos and videos with its 16:9 aspect ratio.
The new Acer S271HL will be available in April for a price of 329 USD.

Source: Hot Hardware