Dell introduced its new DLP projector – 4310WX. The device has WXGA (1280×800) native resolution, 16:10 aspect ratio  and full HD (1080p) compatibility.
The projector features 3500 lumens (max.) brightness and 2000:1 (full on/full off) contrast ratio.Projector is equipped with multiple interfaces: VGA, two component / analog outputs D-Sub, HDMI 1.3, DisplayPort connector and and LAN-ready RJ45 connectors. It also has built-in stereo sound – two speakers that have an output power 5 W, supports subtitles that will help people with impaired hearing.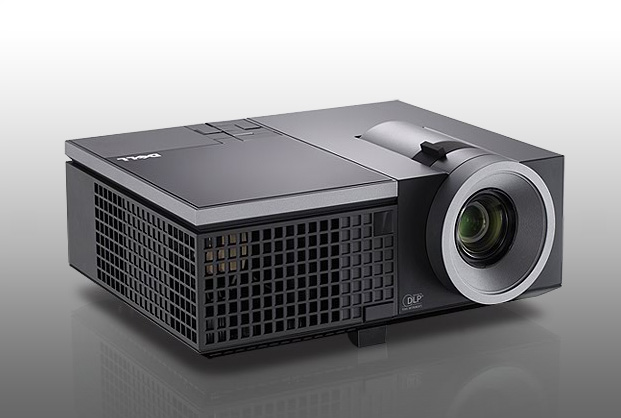 From a distance of 10-meters  Dell 4310WX can create a 9-meters images.  The lamp has a power of 280 W and 2000 hours life, but in usage of economic mode  to withstand 2500 hours.
The Its price is 1,099 dollars.