JVC adds the RSAL2 anamorphic lens and RSVP2 processor to its Reference Series line for use with its renowned DLA-RS2 projector, providing the highest quality 2.35 Cinemascope® movie viewing experience without letterboxing.
The RSAL2 combines a precision quality 1.33x anamorphic lens with a linear actuator mechanism that moves the lens in and out of the light path of the DLA-RS2 projector, and a custom engineered mounting plate for easy installation . The lens can be deployed from a 12V trigger supplied by the projector, or by an external control system contact closure. It allows all of the projector's resolution (1920 x 1080) and light output to be used when projecting films in the popular 2.35 aspect ratio format.
The RSVP2 is an advanced 1080p THX and ISF certified processing unit that forms the hub of a complete home theater system. Besides providing extraordinary image processing and scaling, the RSVP2 has connections for 4 HDMI 1.3 inputs, various analog and PC inputs, and triggers for the screen and anamorphic lens. A 14-bit processor allows for color space remapping to SMPTE-C equaling the current telecine mastering standards.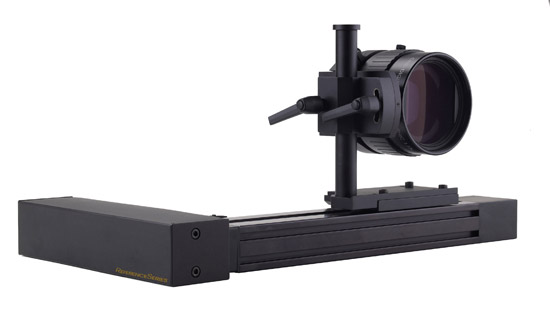 A home theater system combining the JVC's multiple-award winning DLA-RS2 Reference Series home theater projector with the RSAL2 anamorphic lens and RSVP2 video processor delivers the highest performance and sharpest HD images possible, making this an essential package for the most discerning audio/visual professionals and home theater aficionados.



Launched the fall of 2007, the DLA-RS2 continues its place at the top of JVC's Reference Series home theater line-up. The projector delivers true 1080p with a native contrast ratio of 30,000:1. The DLA-RS2 employs 0.7-inch full HD D-ILA devices – JVC's original and proprietary technology. Three D-ILA devices are used, one each for red, green and blue. Wire grid polarizers that reduce stray light caused by the dispersion and diffraction of reflected light are employed in the light engine to achieve an exceptionally high native contrast ratio. The projector also offers HDMI 1.3, improved color rendition by broadening the color space, a motorized Fujinon 2x zoom lens, and customized on-screen gamma control, and center line case design.