JVC Professional Products, division of JVC U.S.A. introduces its flicker-free 46-inch 3D LCD monitor at CEDIA Expo. The monitor, already popular with major Hollywood studios will now be available to the custom installation market for cutting-edge home installations. The GD-463D10 is 1-1/2 inches (39mm) thin and uses JVC's unique high-quality 3D visual engine to deliver a natural, flicker-free visual experience.
The GD-463D10 provides flicker-free 3D images by adopting the Xpol ® polarizing filter method and battery-free passive circular polarizing filter glasses. Video input is compatible with industry standard line-by-line and side-by-side 3D formats. JVC's unique 3D decoder translates images into the optimal Xpol display format wit subtle gradations and shades of color.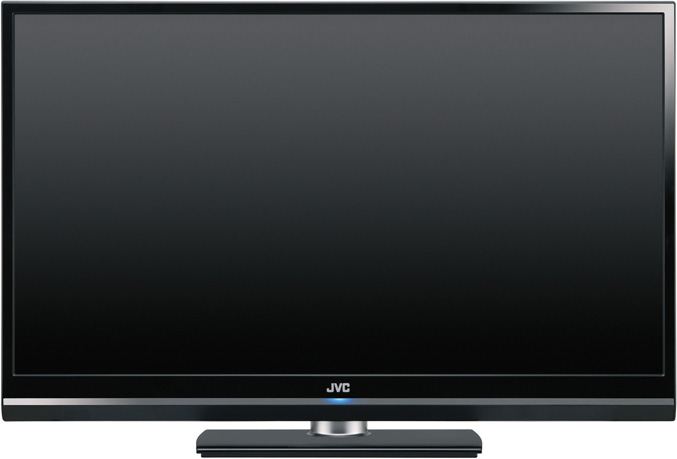 Primary Features of JVC's GD-463D10:
1. Attractive high gloss cabinet houses all electronics including the 3D decoder/formatter. Its 46 inch display offers a wide viewing angle permitting stunning off-axis 3D viewing. JVC's unique high-quality 3D visual engine reproduces high-quality images befitting this new era of wide, high-resolution displays. The compact 1-1/2 inches (39mm) depth allows for greater flexibility in the layout of 3D visual environments.
2. The GD-463D10 is compatible with the industry standard line-by-line and side-by-side 3D video formats.
3. The Xpol polarizing filter method offers a more comfortable and stable 3D viewing experience. Left-eye and right-eye information is constantly displayed, so there is no need to use strobing glasses that switch between left/right images. The GD-463D10 includes two pairs of battery-free, light polarizing glasses.
4. The GD-463D10's three HDMI input terminals are compatible with standard HD video signals, including 1080/24p, 50p, 60p, 50i and 60i. Input signals in line-by-line or side-by-side format can be displayed as 3D images (50i and 60i for side-by-side format only).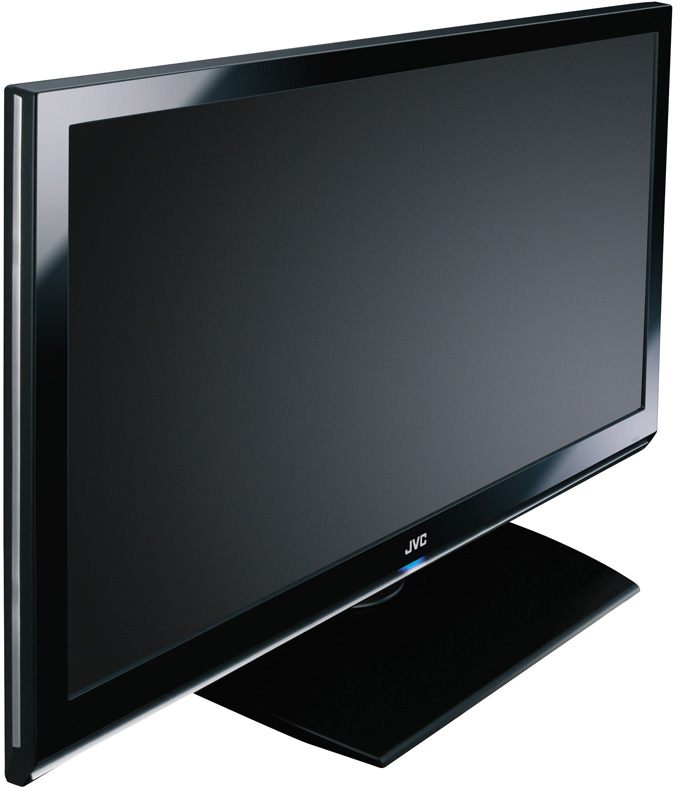 Development Background
Although JVC has developed the GD-463D10 to meet content producer requirements in the producton and editing, it also offers cutting edge homeowners an early opportunity to get in the 3D market. The monitor is capable of providing a rich 3D visual environment, the future of home entertainment, while also functioning as a normal 1080p HD monitor.
The GY-463D10 has a suggested list price of $9,153 and is currently available.
Specifications of JVC's GD-463D10
| | |
| --- | --- |
| | |
| Power Requirements | AC120V/60Hz (US), AC220-240V/50+60Hz(EU) |
| Resolution | 6,22 million dots (1920H x 1080V x RGB) |
| Contrast ratio | 2,000 : 1 (Native), 10,000 : 1 (Dynamic) |
| Y/C separation | (3D Y/C) |
| Noise reduction function | (Digital NR/MPEG NR) |
| Color temperature | Warm / Mid / Cool |
| Dimensions (W x H x D) and Net Weight With Tabletop Stand | 42.16 x 28.54 x 10.82 inches; 59.3 lbs, [1071 x 725 x 275mm; 26.9kg] |
| Viewable angle | 178 degrees from top, bottom, left and right |
| Audio Power Output | 10W + 10W |
| 3D compatible HDMI input | 3 terminals that support 1080/24p, 50p, 60p, 50i, 60i |
| Accessories | 2 pairs of polarizing glasses |
Source: JVC