Sony Professional further strengthens its range of home cinema projectors with the launch of the BRAVIA VPL-HW15 and the VPL-BW7. These new models are suitable for a variety of users, ranging from the home cinema enthusiast to armchair sports fans and gaming fanatics.
"We're always looking to innovate and upgrade our home cinema suite of projectors to ensure we are offering our customers the very best in home cinema projection," says Takayuki Nakane, Marketing Manager at Sony Professional, "And thanks to continuous engineering advances we can offer this for a price that makes HD viewing available to a wider market than ever before."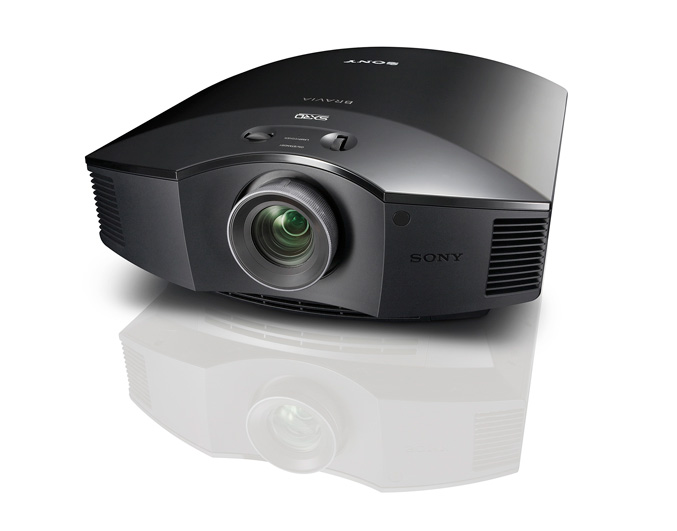 SONY BRAVIA VPL-HW15 – Full HD at an affordable price
Building on Sony's highly successful model VPL-HW10, the BRAVIA VPL-HW15 brings Home Cinema to a new level of image quality for film lovers. Its attractive design, Full HD capability and affordable price make it ideal for a true in-home cinematic experience.
The brand new VPL-HW15 Full HD resolution is optimized thanks to the 3SXRD technology, where three 1920 x 1080 panels enable a consistent image quality across the entire screen. This technology also provides users with cinema-quality images by minimizing the space between pixels for smooth and dot-less pictures. The liquid crystal cell of the SXRD provides faster responses which enhance the crispness and vividness of images, even fast-moving images from video sources. With a contrast ratio of 60,000:1, Sony's Advanced Iris 3™ can bring out the detail in darker sequences and prevent bright scenes from looking washed out. Sony's Advanced Iris 3™ works like the human eye, responding dynamically to the level of light in each scene, and always selecting the optimum contrast.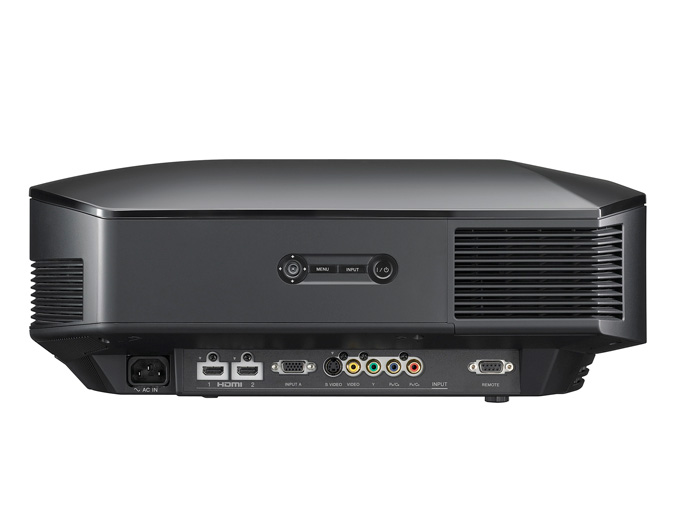 The VPL-HW15's BRAVIA ENGINE 2 technology, which stems from Sony's experience in building televisions also incorporates full digital signal processing technology, to reproduce optimal, high resolution images from SD or HD signals. This further enhances the image quality, contrast ratio and noise reduction. The new VPL-HW15 is also equipped with the All Range Crisp Focus (ARC-F) lens which offers a 1.6x manual zoom and both vertical and horizontal adjustment with the Adjustable Lens Shift Function, simplifying projector set up and helping users achieve a good picture in a variety of environments. Users will also benefit from the Panel Alignment Function which corrects automatically any displaced panel at the projector's heart, in case of manipulation. BRAVIA Sync simplifies and enhances the home theatre experience. Through the control capabilities of HDMI (High Definition Multimedia Interface), the different devices synchronise with one another for intuitive operations such as One Touch Play.
"The VPL-HW15 is the latest addition to the Sony BRAVIA SXRD Home Cinema Projector range and demonstrates our commitment to delivering HD-quality home cinema to the mass market," said Takayuki Nakane, "Delivering this new projector at an affordable price point doesn't mean we've compromised in quality."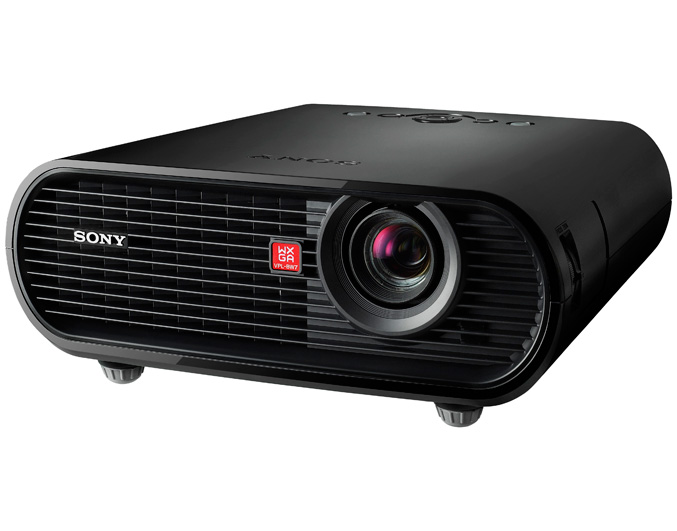 SONY VPL-BW7 – HD ready, ideal for in-home leisure
The HD-Ready VPL-BW7 has been designed to be placed anywhere in the home and can be easily set up and connected to a PC, laptop or gaming console for a truly immersive experience. Users will find its 2000 ANSI Lumens provide a high degree of brightness, thanks to Sony's BrightEra technology, which makes the projector ideal for screenings in brightly lit environments.
The VPL-BW7 not only delivers a true widescreen home cinema experience, but offers gaming enthusiasts great flexibility when it comes to location, as moving the projector can be done seamlessly with Auto Keystone Correction. This allows the projector to be placed in different locations around the home without distorting the image. The manual One-push height adjuster and the easy to use Control Panel make this projector practical and simple to use.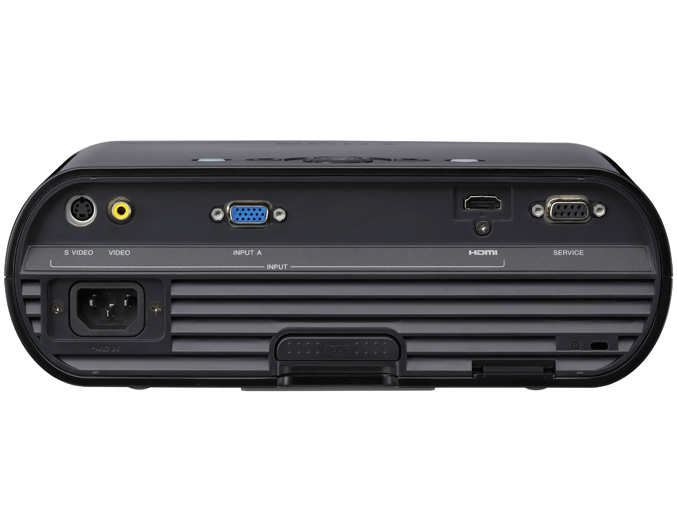 Housed in a stylish yet light and portable body, the VPL-BW7 features a native WXGA (1280×800) resolution which suits 16:9 widescreen viewing of film and video and also boasts Sony's 3LCD panel technology and a contrast ratio of up to 1000:1, delivering 720p HD resolution. In addition, the VPL-BW7 incorporates 12-bit 3D Gamma Correction circuitry to perform highly accurate gamma correction, achieving uniform image colour and brightness that extends right to the corners of the screen reproducing gradation in more detail.
"The VPL-BW7 brings HD quality into the home of any enthusiast and its affordable price tag means this could be the perfect gift for family and friends," commented Takayuki Nakane. "What's great about this is that it can be moved from room to room, set up almost anywhere and, users are sure to be impressed by its vibrant colours and exceptional image quality, allowing for a truly cinematic experience in the home."
Source: Sony