Sony Dash Personal Interent Viewer gets streaming content from Netflix

Sony yesterday announced that its new dash personal Internet viewer, which will be available this April for about $199, will feature a streaming of  Netflix's  movies and TV episodes and shows directly on the unit.
Sony also announced that eHow, Golflink, and LIVESTRONG.COM will be added to the expanding content lineup. The dash offers 7 -inch WVGA 800×480 LCD touch screen display, Wi-Fi connectivity and access to over 1,500 apps from Sony's Bravia™ Internet Video platform and the chumby industries, inc. personalized content channel.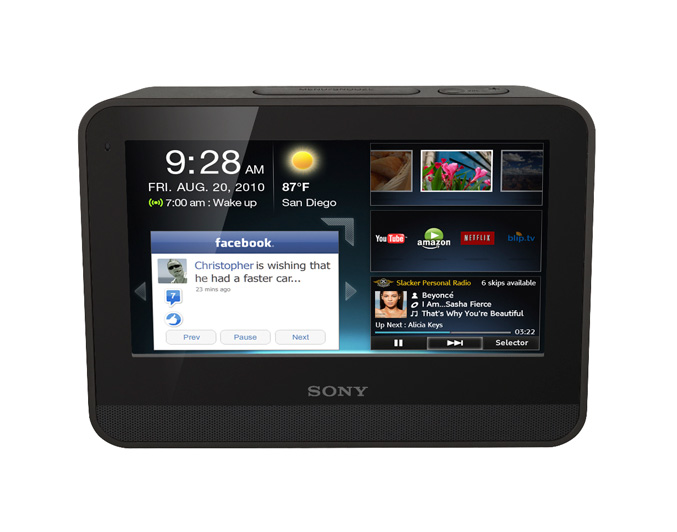 "We're continuing to develop innovative products that bring online music, news, video and more into our customers' homes in real time," said Brennan Mullin, senior vice president of Sony Electronics' personal imaging and audio business. "By adding content from Netflix and Demand Media our dash product, Sony is giving consumers a new, convenient way to enjoy some of the highest quality entertainment and most useful information available on the Internet today."
Source: Sony