Sony unveils its first HDTVs and Blu-ray players which support Google TV platform – the world's first television, that brings HDTV and internet browsing to your big TV screen.
The Sony Google TV lineup includes four HDTVs and one Blu-ray player, built on the Android platform with Google Chrome browser and equipped with Intel Atom processor. The models also feature Dual View, allowing you to watch television and browse through internet simultaneously, as well the the ability to bookmark content for easy access and add applications from the Android Market. Features continue with Sony's premium streaming service "Video On Demand powered by Qriocity", also come pre-installed with CNBC, Napster, NBA, Netflix, Pandora, Twitter, and YouTube apps.
All models comes with built-in Wi-Fi and QWERTY keypad remote with integrated optical mouse for easy navigation through content, TV's interface and type in search terms. Sony also claims that later this fall, in Android Market will be available for download a special app, which will allow you to control the TV with your Android phone.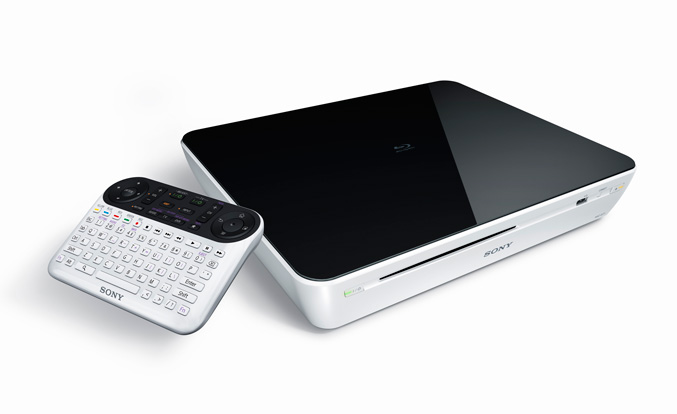 Sony Internet TV Line
The Sony Internet TV line includes – the 24-inch class NSX-24GT1 ($599.99), the 32-inch class NSX-32GT1 ($799.99), the 40-inch NSX-40GT1 ($999.99), and the 46-inch NSX-46GT1 ($1,399.99).
Sony Internet TV Blu-ray Disc Player
The Sony Internet TV Blu-ray Disc™ player with Google TV built-in, NSZ-GT1 ($399.99).
They will be available for purchase at Sony Style on October 16 and at Best Buy shortly after.