Vuzix Wrap 1200VR sunglass-style video glasses

Vuzix Corporation has released 3D capable eyewear, offering a virtual 75-inch display as seen from 10 feet (3m). Called Vuzix Wrap 1200VR, the glasses are equipped with twin 852 x 480 LCD displays with 60Hz progressive scan update rate, 35-degree diagonal field of view and 24-bit true color.
The eyewear supports up to 720p HD resolution, 3D video playback, as well as side-by-side 3D video for PC gaming. The gadget also has a new generation 3-degree of freedom tracker with automatic drift compensation that offers "the best ever, Where you look is what you see." experience. The glasses can be connected to your PC, laptop, via USB 2.0, VGA and  DVI ports and also will work with your Xbox 360 or PS3 with external adapters.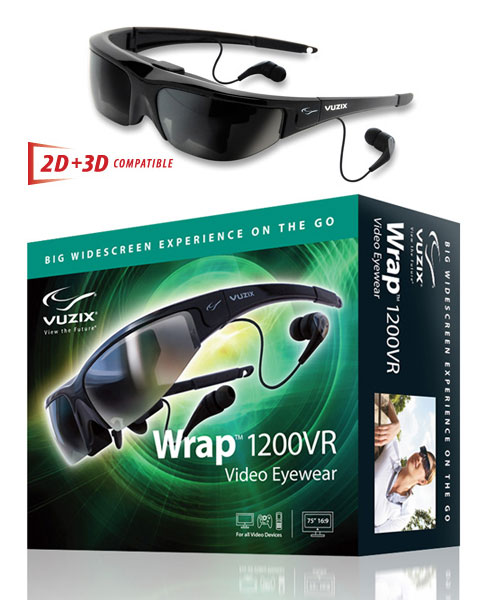 The Vuzix Wrap 1200VR glasses are available now for $599.99