The company Audio-Technica has unveiled a new line of headphones, designed for who like to run, jog, exercise and work out in the gym or at home. The new series called Player's Line headphones include for now two in-ear models, the ATH-CKP300 and ATH-CP300, which are compatible with iPod, iPhone and iPad, as well as with portable music players, laptops, and other devices.
The ATH-CKP300 Sport Fit In-ear Headphones (SRP $34.95) feature a sweat-proof design with an IPX2-rated moisture protection grade and an angled housing that keeps the cord out of the way during workouts.They are equipped with 10.7 mm drivers, promising impactful bass, extended treble and high fidelity, 2-foot extension cord, a handy cable clip and come with four different sizes ear tips for more comfortable fit. Available in blue, red, white, yellow and black.
The other model ear-bud headphones ATH-CP300, is priced at $39.95 and have ear clips that go around the ear to provide a secure, comfortable fit, and also have an IPX2-rated sweat-proof design. They are packed with 13.5 mm drivers, delivering "superior audio quality", 2-foot extension cable, a cable clip that controls cable movement and come in Available in black, pink, white and yellow color variants.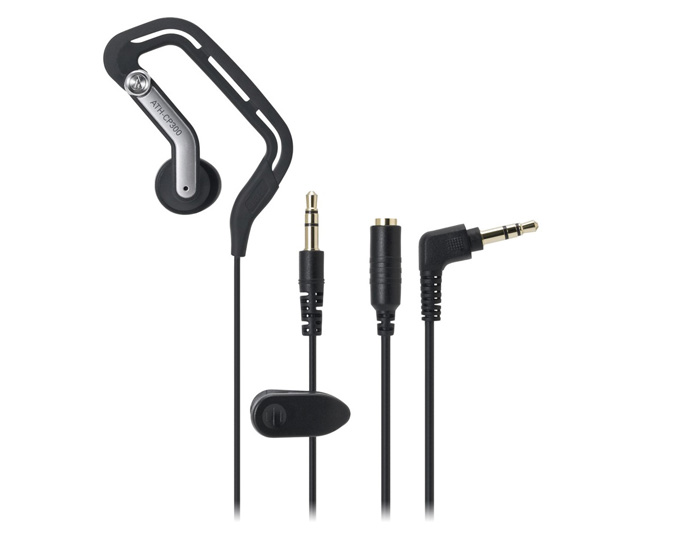 Source: Audio-Technica