Creative has unveiled  a new line of gaming headsets – the Tactic3D. The first two model from the line are the Creative Sound Blaster Tactic3D Alpha and Tactic3D Sigma gaming headsets, which feature THX TruStudio Pro technology for a "completely immersive 3D audio experience."
The incorporated in the new headsets THX TruStudio Pro audio technology with 360 degree surround sound , was developed in conjunction with THX and uses proprietary advanced algorithms that allow "sounds to be recreated above, below and all around the gamer, surpassing the limitations of typical 5.1 and 7.1 headsets." The technology also include following features: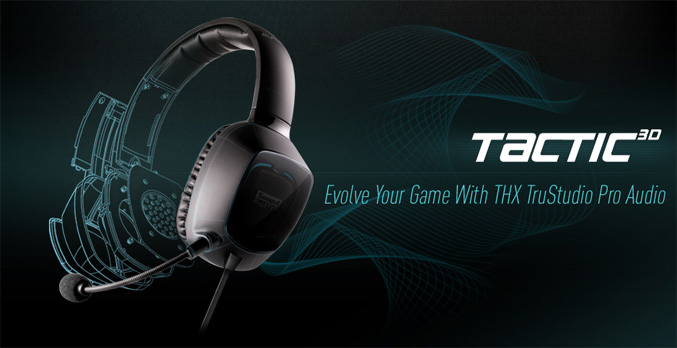 THX TruStudio Pro Crystalizer™ -real-time audio restoration technology, which enhances in-game sound by restoring low and high end frequency curves lost to compression.
THX TruStudio Pro Smart Volume™ -addresses the problem of abrupt volume level changes in games by automatically and continuously measuring volume, and intelligently applying gain and attenuation to compensate for those changes.
THX TruStudio Pro Dialog Plus™ -enhances voices during in-game communication for clearer dialogue, allowing the gamer to hear the dialogue over the rest of the sounds and over ambient noise in the listening environment.
Explosive THX TruStudio Pro Bass™ – produces heart-pounding, customisable bass levels without compromising signal integrity.
The Creative Sound Blaster Tactic3D Alpha Headset is equipped with 40mm Neodymium drivers with frequency Response of  20Hz ~ 20kHz, impedance of  32ohms and 100dB/mW sensitivity. They pack a detachable noise-cancelling microphone, a in-line volume control, non-tangle flat ribbon cable and have a dual mode design, which allows you to connect via standard minijacks or use the Dual Mode adapter for connect to your PC or Mac's USB port. The headset's design is optimised for long-time game sessions with soft ear pads and lightweight padded frame. The included software allows to customize your own TacticProfile EQ and audio profiles and also to use pre-configured audio settings from world-renowned gamers such as Fatal1ty, compLexity and Team Dignitas.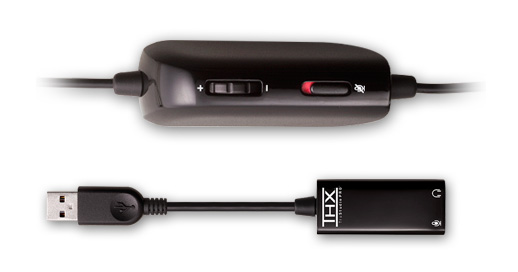 The other headset, Tactic3D Sigma feature a 50mm Neodymium gaming-tuned linear high-resolution drivers, steel core headband for a precise fit with maximum durability, VoiceFX voice morphing technology, Dual Mode adapter and same packs same other feature as Alpha model.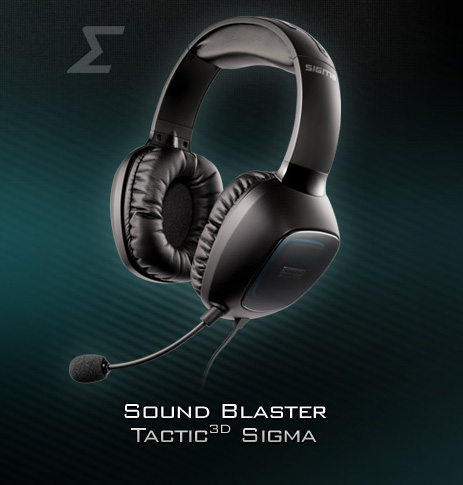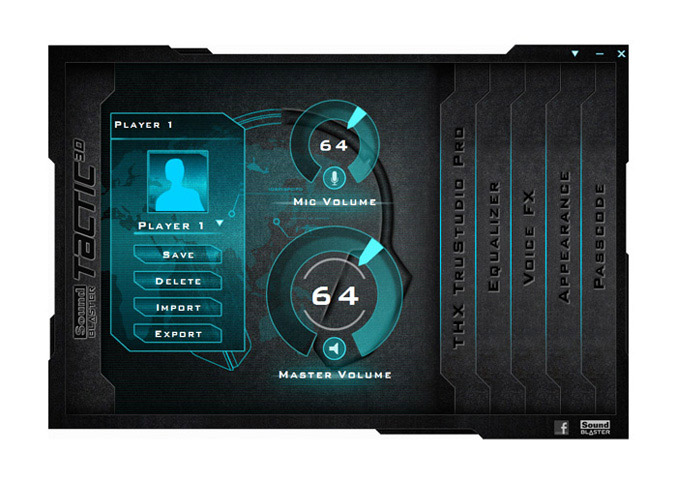 Both Tactic3D Alpha and  Sigma will be available at the online store at creative.com/shop from mid December 2010 onwards at the suggested retail prices of US$59.99 and US$89.99 respectively.