The company TiVo Inc has launched their latest set-top box called TiVo Premiere Elite which offers four digital tuners and two-terabyte hard drive space, allowing for simultaneous recording of four channels while viewing a fifth recorded program.
TiVo Premiere Elite is also the first DVR, bearing the THX certification for optimal video and audio fidelity, it allows up to 300 hours of HD recording and supports on-demand streaming services such asNetflix, Pandora, Blockbuster, Hulu Plus, Amazon Instant Video, YouTube, and more. It offers easy to navigate user interface, integrated Ethernet connectivity, supports  MoCA including MoCA bridge, supports HDMI compliant splitters and is compatible with TiVo's apps for iPad, iPhone and iPod Touch for emote control operations.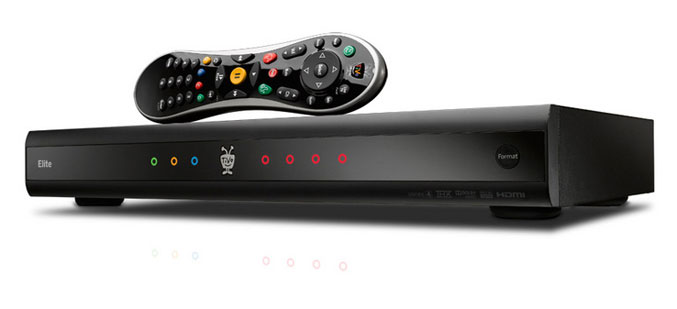 TiVo Premiere Elite Box Specifications:
TiVo Series4™ architecture
Supports digital cable, high-definition digital cable and Verizon FiOS®
THX-certified DVR, offering optimal video and audio fidelity
Outputs: HDMI, Component video, Composite video, Optical audio, Analog audio
Video output modes include: 480i, 480p, 720p, 1080i, 1080p
Inputs: CableCARD™, Cable coax, Ethernet
Additional support for USB 2.0 (2 ports), eSATA for external recording space, TiVo Wireless N or G Network Adapter
2 Terabytes of recording space for up to 300 hours of recorded programming
The TiVo Premiere Elite will be available by the end of the year for $499.99.