Lightspeed Technologies, a leading provider of classroom audio solutions, announces the launch of the new Infrared Media Connector.
This small wireless transmitter is designed to allow teachers to easily integrate multimedia sound into their teaching day and is an ideal companion to Lightspeed's popular no-installation REDCAT classroom audio system.
The Media Connector is another innovative product by Lightspeed designed to make the integration of classroom multimedia audio as easy as possible. Without the Media Connector, cables must run from various audio sources to an amplifier, often located in a remote cabinet or shelf. The expense of wire runs and conduit installations can sometimes be enough to halt the entire multimedia integration process.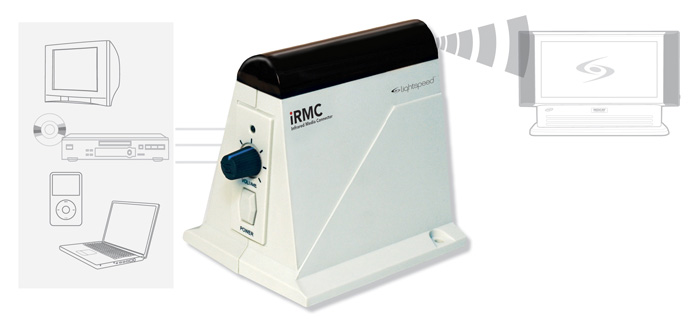 With the new Infrared Media Connector, teachers are able to simply plug in their computer, iPod or any other audio device, and the signal transmits wirelessly to Lightspeed's classroom audio system. The system then amplifies and evenly distributes the sound throughout the classroom.
"Set up in the classroom was easy. It took only minutes to connect the PC, VCR and DVD. It was simple to operate and the REDCAT audio quality is a 10!" comments Peter Baccile, Technology Director at Hornell City Schools in New York. "Lightspeed has made a product that reduces all of the wires, increases flexibility in the classrooms, and makes it much easier for the teachers to run all of their multi-media equipment. From the technical side, the REDCAT audio system and Media Connector is very simple to set-up, support and maintain."
Up to three audio sources can be routed through the Infrared Media Connector which is powered by a computer USB or AC wall outlet. With only a 3.25 x 4 inch space requirement, this compact device can easily sit on the teacher's desk or A/V cart. "It works great," comments Liz Cardamone, First Grade Teacher at Hornell City Schools. "It's simple and doesn't take up any room. I just love it."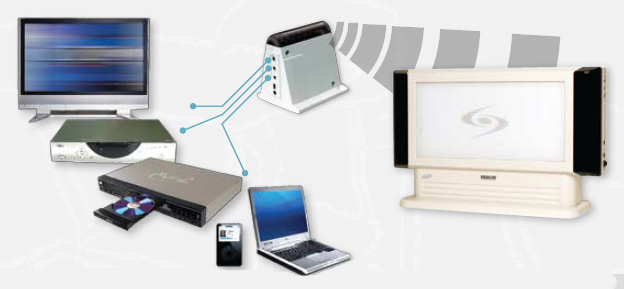 Lightspeed product managers and engineers work closely with educators across the nation to design and build products that keep pace with changing technologies. Several technology directors had requested a more convenient way to integrate multimedia sound into their classrooms. The Infrared Media Connector meets the demand and provides a simple, cost effective solution for the 21st century classroom.
"More media integration means more students are impacted," says Peter Baccile. "This results in an increased level of student performance. . . I commend Lightspeed for their vision and philosophies on bringing new life to the K-12 classroom environment and for developing products with the future in mind."
iRMC Features
Wireless transmission of up to 3 audio sources
Simple integration of classroom technology
Power from computer USB or AC wall outlet
Eliminates costly and time consuming wire runs for integration
Compatible with all Lightspeed Infrared Classroom Audio Systems.
The iR Media Connector is designed to work with all Lightspeed infrared classroom audio systems and is priced at $200.00. The Media Connector may be ordered now with delivery in early June.
Source: Lightspeed