Total output of 1.200 watts, from 15 high performance loudspeakers and four acoustic lenses will caress passanгer's ears in Mercedes-Benz S-Class from latest Bang & Olufsen BeoSound AMG sound system.
The new high-end custom-designed sound system Bang & Olufsen BeoSound AMG, which was developed jointly with Mercedes-AMG engineers, will be available starting September 2010 in the complete engine line-up and is standard equipment in the S65 AMG.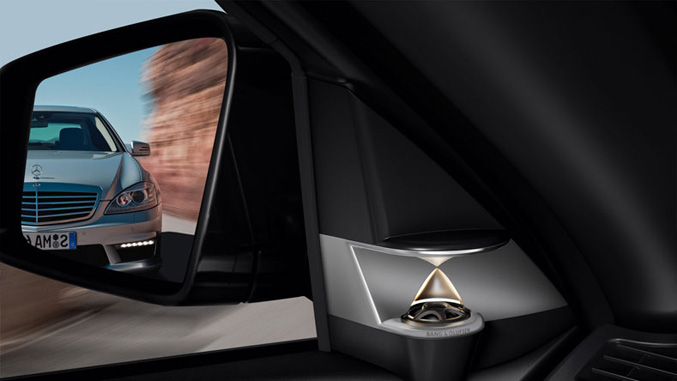 The Bang & Olufsen sound system is designed to match the S-Class interior, "the curves of the cabin are perfectly embodied by the design language of the four illuminated acoustic lenses as well as the calm lines of the aluminium speaker grills."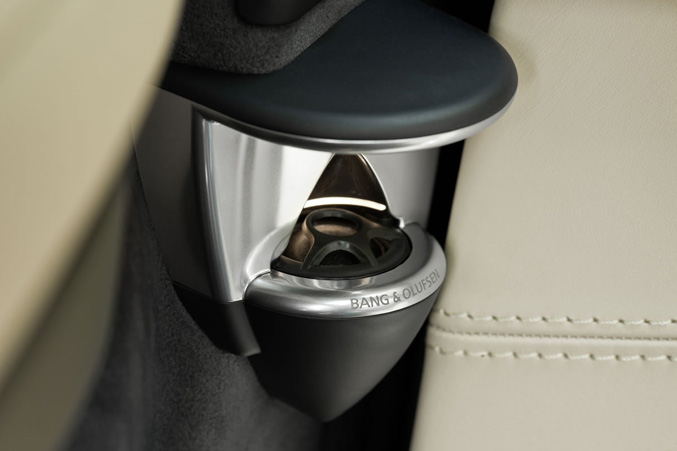 The system consists of two powerful amplifiers (750-watt ICEpower amplifier and 450-watt DSP (digital sound processor), which converts the stereo sound and the Dolby Digital 5.1 signal into 7.1 surround sound, plus a 3-way speaker system in the front doors, a midwoofers in the rear doors, tweeters in the b-pillar together with two midrange speakers as surround speaker and two powerful subwoofers in the parcel shelf, situated like that to deliver enough power and to offer every passenger in the car a "perfect listening position." Bang & Olufsen claims that their engineers spent more than six months for sound tuning process and more than 10.000 km on the road for the dynamic adaption function.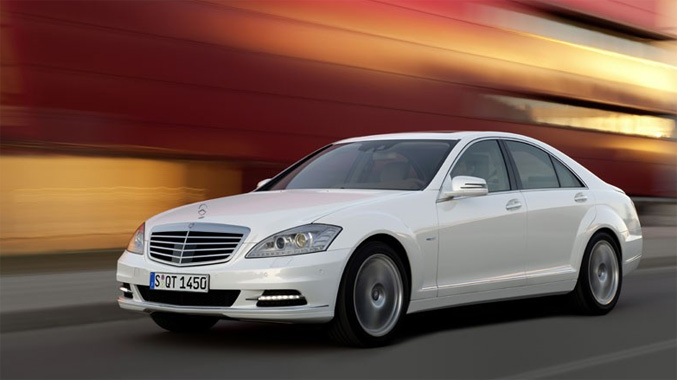 Thy system also offers dynamic noise compensation through a special algorithm developed by Bang & Olufsen. BeoSound AM  has a  built-in microphone, which provides continuous data on the current interior noise and transfers it to the Digital Sound Processor, which analyzes all frequency bands and highlights specific ranges individually for each speaker.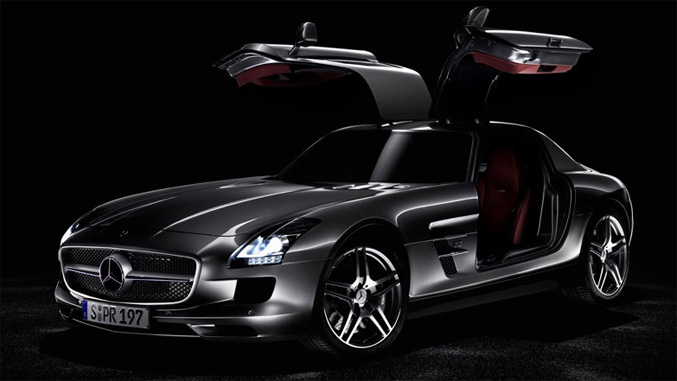 "Bang & Olufsen is very proud to enhance the driving experience of the S-Class with a sound experience pleasing both the ears and the eyes. This product-introduction is a logical step in our continued journey related to bringing audiophile sound into the luxury environment of Mercedes cars," says Jens Peter Zinck, Managing Director Bang & Olufsen Automotive.
Bang & Olufsen also has announced,  that  is working on more sound systems for coming Mercedes-Benz cars. These sound systems are expected to be launched during 2012.