Action Sports addicts everywhere are partying a little bit harder today as Skullcandy launches the Decibel (dB) Collection, their all-new offering of high performance headphones.
This much anticipated release of the limited-distribution line—sold at core, independent retail shops—allows die-hard fans of the brand to choose headphones that exhibit their own individual style while enjoying a unique and consistent product design specialized for their specific needs.

Decibel (dB) features six Collections, each sporting a distinctive design engineered into each in-ear, on-ear and over-ear styles. The db family boasts high-quality materials, in-line volume and microphone controls and durable water transfer prints that explode with color delivering personal style to even the most critical headphone connoisseur. Always leading the pack with the newest and freshest color ways and styles, the dB collections will be seasonally refreshed to represent the most innovative and trend-setting styles to the core consumer.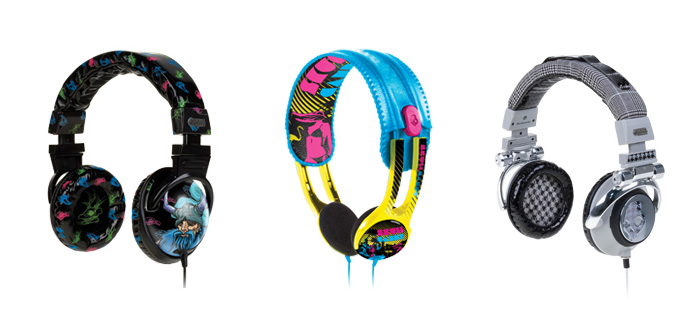 "dB is a unique way to reach our primary audience," says Skullcandy's Dan Levine. "By making a small, core line of products that focus on this group's passion for both action sports and music, we feel Decibel is exactly what the core Skullcandy consumer is looking for.
For six years, Skullcandy has been producing high-quality headphones renowned for their durability, portability, and style—all critical attributes in the eyes of Skullcandy's customers. Headquartered in Park City, UT, a Mecca to many outdoor enthusiasts, Skullcandy has quickly ascended to the top rank headphone manufacturers. Skullcandy has a diverse, constantly evolving line of headphones that meet the high demands of its customers all over the world. Skullcandy knows that music is important to its consumers but they also strive to put out the most stylish, affordable and innovative headphones that can be easily integrated into their customer's lives. Skullcandy's line of headphones is constantly expanding to meet the demands of their loyal customers.
"We felt like our core customer deserves to pick up a pair of headphones that truly emulate their unique personality, while simultaneously being strategically distributed so that they do not become oversaturated in the marketplace." Levine comments, "The dB collection offers this perfect juxtaposition to deeply satisfy this very important consumer sector."

The Decibel Family includes these collections :
Big Slick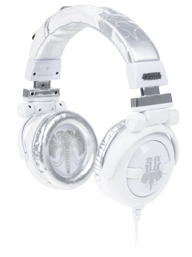 Upping the sovereignty of your trademark swagger with a headphone from the Big Slick Collection is as sure a guarantee as you'll get in life. Choose over-ear styles, including the battle-tested G.I. with three new color combinations or the DJ-style Ti in four new colors. Prefer buds? Choose from eight new colors in the Riot or four new colors in the Titan, which boasts precision-cut metal housings. If bright buds are for you, go Gold, Green or Yellow – all new colors in the FMJ. Or show you've arrived in style with the on-ear Icon2.
Dream Team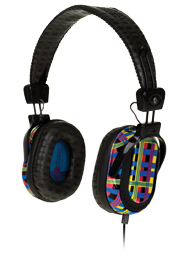 The Dream Team Collection is laced with so much color that you can finally ditch that stinky old tie-dyed hippy shirt you wore to tour North America with your ex-favorite band. Wearing a Dream Team headset could encourage the formation of your own cheer squad. Go top-of-the-line with the over-ear SK Pro, get funky over the ears with the Skullcrusher, or go sleek contour with the Agent. Ear bud options include the Smokin Buds, Riot and FMJ. Finally, go all-new and all-comfort with the on-ear Icon Soft.
Lurker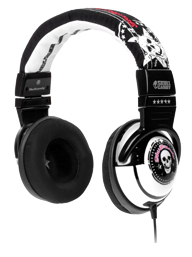 Timeless like raw denim with copper rivets, white tees, black leather and Chuck Taylors, a Lurker headphone demonstrates your devotion to quality, style, and—just maybe—punk rock. Three over-ear options are available – the all-new Hesh, the G.I. and the Agent. Bud choices are the Smokin Buds, Riot, Titan, and revolutionary designed Chops with a hanger that hugs the ear so your sideburns can move as fast as your hips in the mosh pit.
Cat Fight
Roaming the street in a Cat Fight Collection headphone lets you bare some claw while maintaining that picture-perfect smile. Sporting a color base of pinks and purples, wear a Cat Fight style with confidence, either over the ear with the DJ-style Ti; on the ear with the Lowrider or Icon2; or roam with some stealth with bud styles including Smokin Buds, FMJ, Riot and the Chops.
Vibe
Choose the Vibe Collection for its clean stripes and subtle palette of more earthy green and brown tones. You'll give off a confident vibe. But if you want to keep them guessing, try putting on a pair of ski boots and a coon skin hat and stroll up the grocery store aisle carrying a box of powdered milk and a pumpkin while saying, 'What up?' Need huge sound? Pick up the Vibe Stack. The G.I. is another over-ear choice, or go on-ear with the Lowrider. The Holua bud is built with wooden components and delivers crystal clear sound.
Audiophile
The return you'll get—in terms of cred—on your investment in an Audiophile Collection headphone supersedes the modest price of admission into the elite circle of connoisseurs. A suave black and green color palette says you're cool and sophisticated but know how to party when the clock strikes 5. Three over-ear choices are available—the DJ-style SK Pro and Ti, or the sleekly styled Agent. Choose the on-ear Icon Soft for comfort, whether it's at the office or the club. Ear bud choices are the woody Holua, or the FMJ.