JBL Introduces the LS Series

JBL's introduces its new line of loudspeakers, the LS series. Technologically advanced compression drivers with Bi-Radial constant-directivity high-frequency horn, precisely tuned to eliminate coloration, are present in all models in the line. The bookshelf style LS40, the floor standing LS60 and LS80 and the center channel LS Center also feature polymer-coated-cellulose-fiber cones and Kapton voice coil formers, ensuring a powerful bass response.
A special feature for the floorstanding LS60 and LS80 models is a crossover network that allows woofers to act in different frequency ranges and provide a smoother transition between drivers for a more balanced sound. All that technology is enclosed in wood veneer with an Ebony Mahogany finish, giving the speakers a classic, elegant look.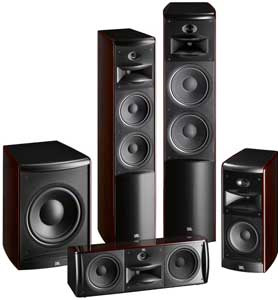 Kevin Voeks, market director for Harman said that the LS series was "the next logical step". "With the LS Series," he stated "JBL is offering home entertainment systems designers and contractors a unique mixture of technology and esthetics, all at an incredibly affordable price point."
Source: JBL