LaCie announced high-end speakers, modeled after Cabasse's renowned loudspeaker technology – the LaCie Sound2 Speakers, design by Neil Poulton. LaCie has partnered with famous acoustic engineering company Cabasse to bring high-quality sound to any computer system or A/V device.
Coupled with Cabasse's loudspeaker driver support, the LaCie Sound2 Speakers provide premium sound quality to computers. Additionally, users can use the line-in connection to experience the same high-quality sound from audio/video devices like iPods and portable multimedia players.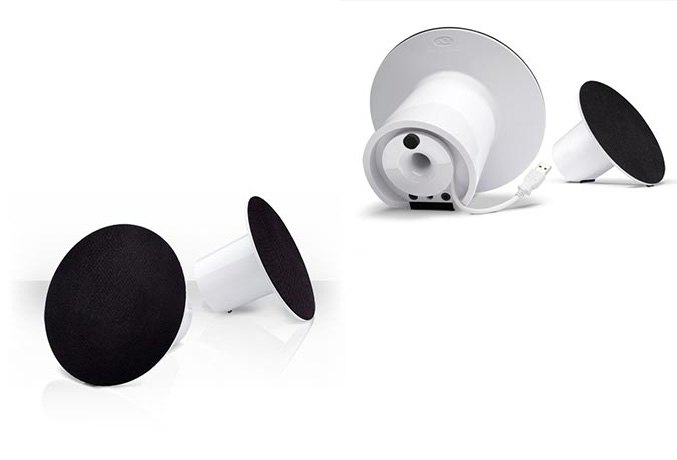 "At LaCie, we like to optimize how our customers interact with their media. It is very exciting to partner with a company like Cabasse, which has a sixty-year reputation for hi-fi sound systems, to offer a high quality listening experience to our customers," said Alexis Kobassian, Product Manager. "The LaCie Sound2 Speakers exemplifies the very roots of sound development from design aesthetics to customized acoustic engineering, providing our customers with the best quality and price."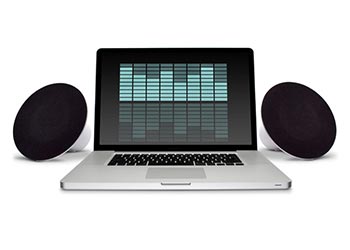 Set-up for the LaCie Sound2 Speakers is easy; users simply plug into a PC or Mac USB connection or line-in port on a peripheral device, and they are ready to go – with no driver installation necessary. Also, for useful functionality, the LaCie Sound2 Speakers come with a built-in USB cable and volume control.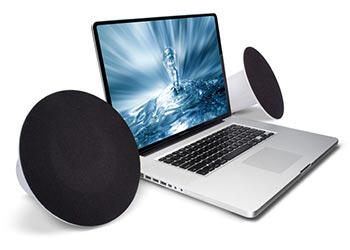 The LaCie Sound2 Speakers can provide 30W total peak power output and an expansive frequency response of 80Hz – 20kHz. An external power supply is included to reach the optimal amplification and unique sound experience.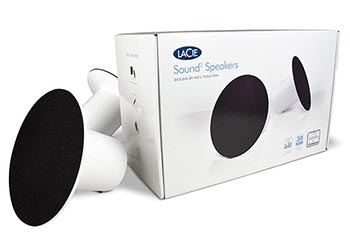 Availability
The LaCie Sound² Speakers will be available through the LaCie Online Store, LaCie Reseller+, LaCie Corner, and LaCie Storage Partner, starting at the suggested retail price of $99.99 (excluding VAT). For more information, visit www.lacie.com.
Source: LaCie