iHome outs portable iP46 Rechargeable dock for iPhone/iPod

iHome released its portable rechargeable Stereo Speaker System iP46. The dock system has four speakers in "Reson8 speaker chambers" as they said, SRS WOW sound enhancement and a rechargeable lithium ion battery, which delivers 10 hours playback.
The iP46 system is equipped with a pivoting retractable dock, which can charges and plays iPhone or iPod while docked, a line-in 3.5mm jack to connect  MP3 or CD player or any other devices and is now available for $99.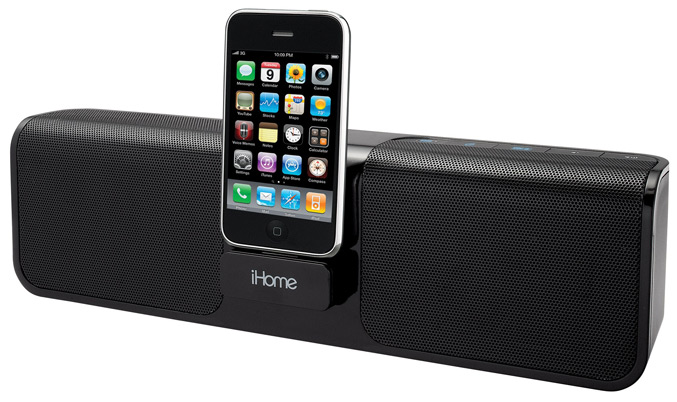 "The iP46 is for the music lover on the move who wants a portable solution without sacrificing superior sound," said Evan Stein, Vice President of Marketing, iHome. "The rechargeable battery and streamlined design really enhances the overall portability of the unit."